Benefits Of Taking A Gold Loan In 2022
If you are facing a tough financial situation and require cash immediately, gold loan can be a better option. Read to know about the benefits of taking a gold loan.
4 Nov,2022
12:16 IST
4 views
61 Likes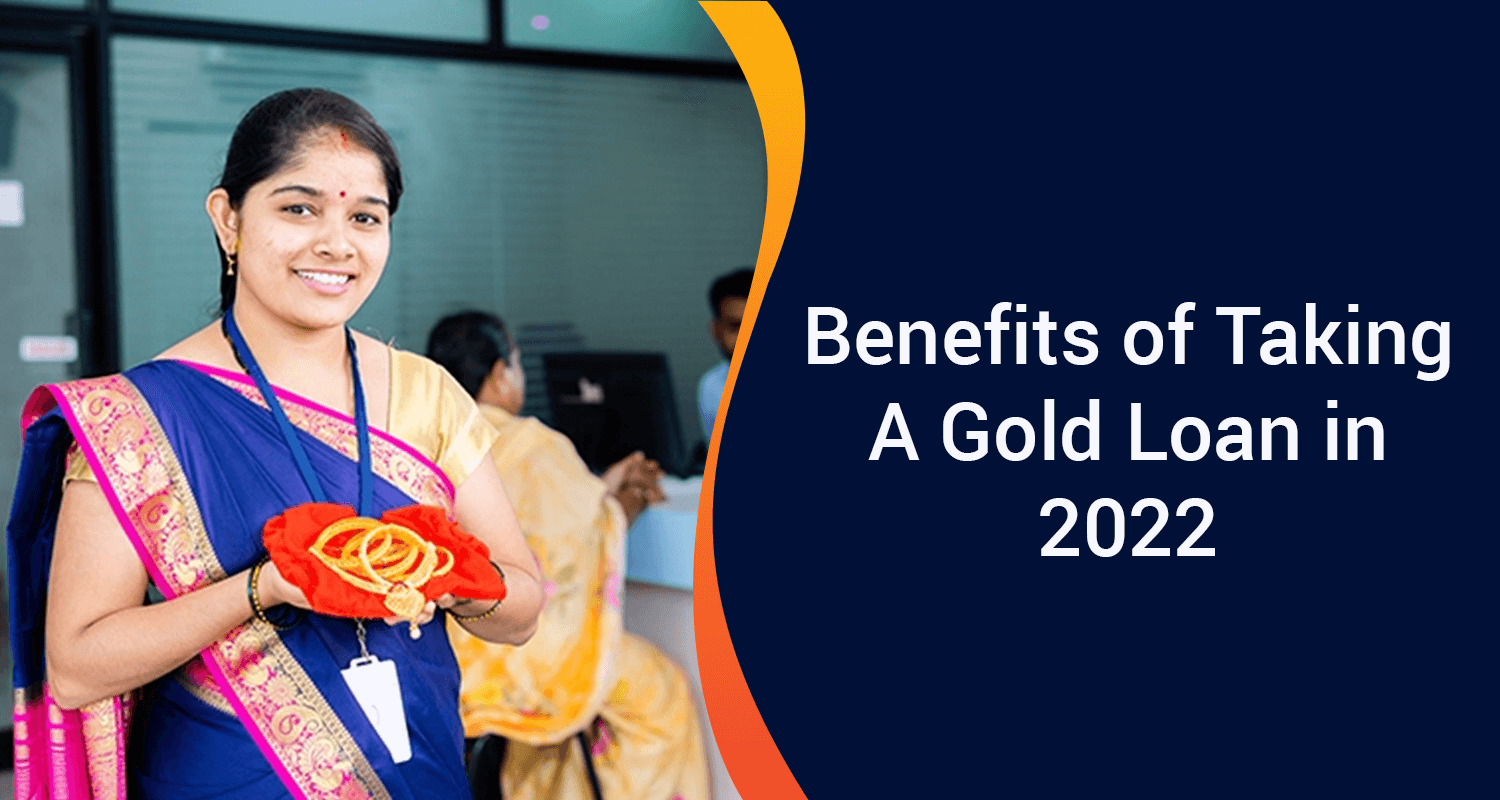 India is one of the largest markets for gold in the world as the precious metal is considered auspicious and a symbol of status. Gold is among the most common instruments of saving in India despite government efforts to wean Indians off physical gold.
Gold is considered an insurance against difficult times and is less susceptible to vagaries of markets unlike other assets like stocks or real estate. For instance, gold prices in 2022 are more than Rs 50,000 per 10 grams for 24-karat gold, compared with less than Rs 40,000 three years ago.
In times of crises, most Indians prefer to take loan against gold rather than selling it. There are a number of institutions, including banks and non-banking financial companies, which offer loans against gold. In fact, some NBFCs primarily focus on offering loans against gold.
There are many advantages of taking loan by pledging gold:
Hassle-Free and Quick:
The loan is relatively quick and hassle-free because, unlike other assets which are used as collateral, gold is much easier to assess. Most lenders process and disburse loans against gold in a matter of hours.
Requires Minimal Documentation:
Gold loans require only bare minimum documentation like identity and address proof. Since the loan is provided against gold as collateral, lenders usually don't insist on income proof or good credit history.
Low Processing Fees:
Most banks and NBFCs charge low to negligible processing fees for loans against gold. Some even wave pre-payment charges.
Flexible Repayment Options:
Many banks and NBFCs allow borrowers the option to pay only the interest component initially to keep the monthly outgo lower. This offers borrowers the option to pay the principal component in one shot when the loan is closed.
Low Interest Rates:
The Interest rate on gold loans is lower than unsecured loans like personal loans since the lender has the comfort of gold as collateral. For instance, many state-run banks offer loan against gold at 8.0% compared with more 10% on loan against shares or mutual funds.
Safety Of Gold:
It is the responsibility of the lender to ensure the safety of the pledged gold. Borrowers, who otherwise would have to keep gold in bank safes paying rent, don't have to worry about the safety of gold. The gold is returned safely once the principal and interest are repaid.
No Restriction On End Use:
Unlike a car loan or a home loan, money from a gold loan can be used for any purpose whether personal or even business-related.
High Loan to Value Ratio:
The RBI allows banks and NBFCs to provide loans up to 75% of the value of gold. This means if the value of the gold ornament is Rs 100, the lender can provide up to Rs 75 as loan against it.
Protection Against Price Changes:
The borrower gets the gold back once interest and principal are repaid, irrespective of the prevailing market price. The borrower will stand to gain when gold prices rise sharply during the period of the loan.
Conclusion
Gold is not just a store of value to beat inflation or to diversify your portfolio. It is an insurance against potential financial difficulties, an insurance that is cheaper, hassle-free and quick.
A gold loan is a prudent form of borrowing as it allows people to use unused gold jewellery lying at home or their bank lockers to meet their immediate requirements. Most banks and NBFCs offer a quick process to approve gold loans, with many now even following a fully online process.