The Top Benefits Of Having A Good Business Credit Score
A good credit score is beneficial for any businesses while availing loan. Read to know what are the benefit of having a good business credit score.
29 Sep,2022
11:42 IST
5 views
23 Likes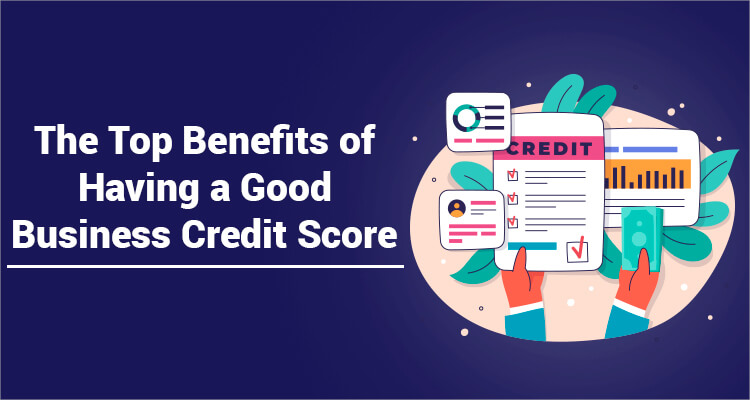 Do you plan to expand your business but need to take a business loan to achieve your goals? If so, a good business credit score should be your priority! Most business owners don't realise a good score's importance until they encounter a rejection of a loan. This article discusses how a good business credit score can help your business.
1. Easier To Get A Loan
If you have a good credit score, you will find it easier to qualify for business loans. When you have an excellent credit score and a clean repayment record, banks are willing to lend you money since they know that you will make your payments on time. Even if you do not have much collateral, a good credit score will help you qualify for the business loan you need.
However, a poor credit score can have detrimental effects, making lenders cautious and hesitant to provide you with funds because of past defaults.
2. Better Loan Terms
As a good creditor, you can negotiate for a lower interest rate, more flexible repayment options, a larger loan, and a more extended repayment period.
You can manage your finances better if your loan has favourable terms, which reduces the total cost of the loan. By choosing shorter tenures, you can repay comfortably and save on interest.
3. Protects Your Finances
When your business credit score is good, you do not need to worry about your finances. Small business debts are reported on your company's credit reports, which keeps your credit rating from being negatively affected by financial troubles.
However, reviewing your credit report is still important. A lender may check your credit score and your business's credit report when you apply for a loan.
4. Better Terms From Suppliers
The higher your credit score, the faster you can get business loans from lenders. Additionally, it will instil greater trust in you with your suppliers and business partners. As a result, they will subsequently offer you flexibility with payment terms when you deal with them, especially if you are experiencing financial difficulties. Suppliers may also allow you to buy inventory and equipment on credit to avoid acquiring a conventional loan.
5. Seamless Business Expansion
When you launch your business, you may want to expand or scale it up. With a spotless credit profile, you can obtain funding more quickly and at lower interest rates.
You can hire more employees, invest in cutting-edge technology, and create new products with credit. Your business would ultimately profit from all of these factors.
You can easily access financial products and services with a good business credit score. Hence, you should improve your credit score as soon as possible if it is below par.
FAQs
Q1. What is a CIBIL score?
Ans. CIBIL scores are three-digit numeric summaries of a borrower's credit history. It reflects the credit profile of an individual or company.
Q2. How to build a good credit score?
Ans. The easiest way to build credit is to repay loans on time, pay credit card debt on time, keep credit utilisation low, and don't apply for loans too often.