Apply For Unsecured Personal Loan Online
Personal loan can be used by anyone to meet any emergency financial situation. Read to know about the steps to apply for personal loan online.
6 Oct,2022
12:31 IST
4 views
3 Likes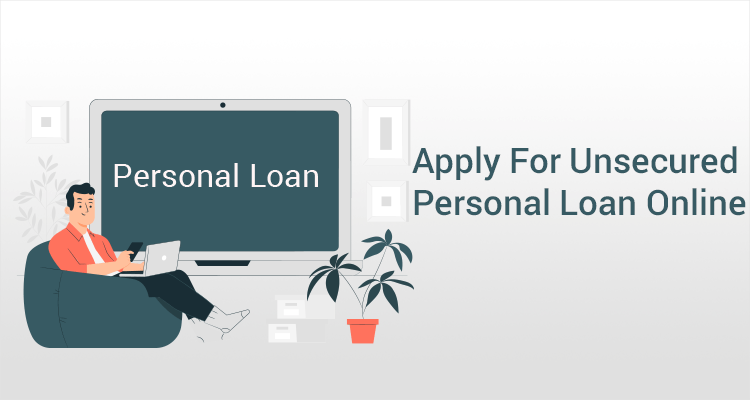 When an emergency strikes, people often run out of money. This can happen in the case of large unforeseen medical bills, a major household repair or a surprise increase in their kids' college fees or a couple's own wedding expenses.
In such cases, a personal loan can be a ready and easily accessible solution to bail someone out of a bad situation that they may find themselves in.
A personal loan is basically an unsecured loan. These days, most banks and reputed non-bank finance companies (NBFCs) offer an easy digital process that allows borrowers to avail the loan online, from anywhere.
All one has to do is to visit the website of their chosen lender and apply for the loan, submit a few documents, have their credit history checked, agree to the terms of the loan offered by the lender and then have the amount disbursed in their bank account.
The loan can be repaid equally easily and this, too, can be done online, from anywhere.
Here is a step-by-step process to get a personal loan online:
Fill Up Loan Application:
Applying for a personal loan online is really simple. The borrower just needs to visit the website or the app of the bank or the non-banking finance company and fill out a form. At this stage the borrower needs to furnish his or her basic details. These include name, date of birth, address with proof, bank account details, Aadhaar and PAN card numbers and details about employer or business, if self-employed. These requirements may change slightly from lender to lender.
Submit Documents:
To determine the borrower's creditworthiness, a lender may ask them to furnish their proof of income, income tax returns, bank statements and details of any other outstanding loans. These requirements could vary from lender to lender and depend on the amount of money sought as loan.
Loan Offer:
Once a lender has determined that the applicant is creditworthy and can be given a loan, a loan offer is made. The better the borrower's credit score, the better the interest rate he or she can get. Good lenders also offer their clients a lot of free valued-added services.
Disbursement:
Once the borrower accepts the loan offer, the money is disbursed to their bank account, details for which had been furnished while applying for the loan.
Repayment:
Just as the application, the repayment process too can be done completely online. Nearly all good lenders offer their clients this facility. They also allow their borrowers to access their loan accounts, including their complete repayment history, online, at the click of a button.
Conclusion
The entire process of availing a personal loan—from application to repayment—can be done online and without visiting the lender's branch or office.
A borrower should ensure that they approach a good and reputed lender like a scheduled commercial bank or a non-banking finance company, so that they get the best online experience, complete with customer care support.