Learn About The Advantages Of Debt Financing For Your Business
Finance is the critical need for sustenance of any type of business. Read on to know advantages of debt financing for your business.
3 Nov,2022
17:36 IST
13 views
87 Likes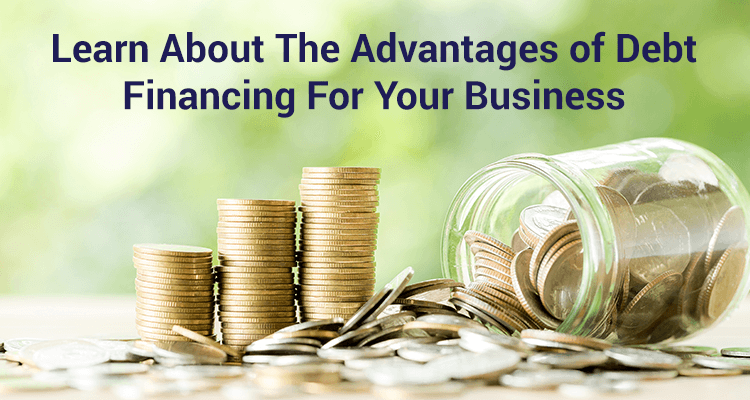 Companies need consistent funds to start and run their business smoothly. However, when business owners opt for external funding, they may have to sell a part of their company to investors. Debt financing poses an ideal option for business owners who do not want to sell a part of their business and still raise immediate capital.
Advantages Of Debt Financing For Your Business
Debt financing ensures the business sustains and can effectively navigate the dynamic market and competition. Here is how debt financing through loans can benefit your business:
Ownership
Business owners generally raise funds through Venture Capital (VC) or debt financing. However, raising funds through VC funding requires business owners to sell a part of their business. Raising capital through debt financing does not require business owners to sell a stake in their company, allowing them to retain ownership.
Nominal Interest Rates
Loans included in debt financing have attractive and affordable interest rates. They do not have unnecessary or hidden costs. These interest rates on a business loan ensure that the startup owners can pay the amount without any future financial burden or repayment liabilities.
Tax Deductions
Repayments for loans included in debt financing fall under business expenses. They are tax-deductible and subtracted from the business owner's total taxable income. It reduces the net tax obligation of the business owner and results in paying fewer taxes.
Constant Cash Flow
Debt financing allows business owners to raise immediate funds through various loan products. As businesses have numerous expenses such as employee salaries, rent etc., debt financing can provide adequate capital to pay for such business factors. It also ensures that they have a positive cash flow and are financially strong.
Easily Accessible
One of the best factors of debt financing is its flexibility to raise capital for businesses of any size. Generally, alternate methods of funding may not be accessible to small businesses. In such cases, debt financing ensures they can take immediate loans and invest healthily in their company.
Therefore, it is evident that budding entrepreneurs and businesses looking to expand can lean toward debt financing to succeed. Various banks and NBFCs offer debt financing products to raise instant funds through a quick disbursal process.
FAQs
Q:1: What is debt financing?
Ans: Debt financing is raising capital through various loan products such as term loans, business loans, gold loans etc.
Q.2: What is the minimum turnover for a business to avail a business loan?
Ans: The minimum turnover for a business in the last three months should be Rs 90,000 to apply for a business loan.