The Advantages Of Using A Business Loan EMI Calculator
A business loan EMI calculator is a tool that can assist business owners and managers in understanding loan repayment. Read now to know the advantages of using business loan EMI calculator.
13 Jan,2023
10:52 IST
2193 Views
1037 Likes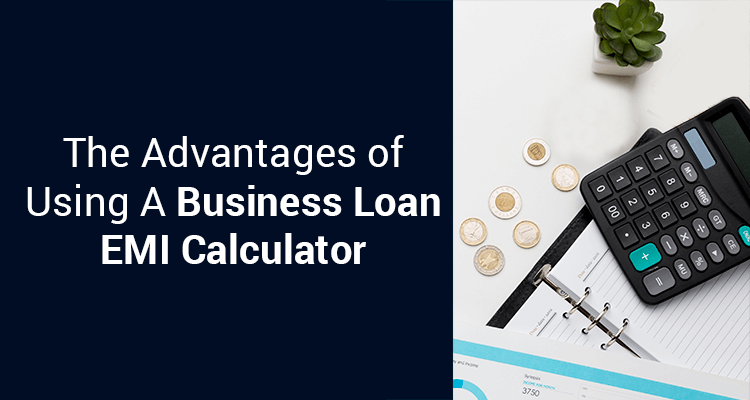 Every business, howsoever big or small, requires money to run its operations, compete with rivals and succeed in the marketplace. While business owners can put up their own money for these purposes, it is often not enough and they need external capital in the form of a loan from a bank or a non-banking finance company.
Indeed, every micro, small, medium or large business operating in any sector can utilize business loans to meet a variety of short-term and long-term objectives.
Banks and NBFCs offer various types of business loans, so it is important for the business owners or managers to select the one that best suits their requirements. Moreover, the people in charge of the business should thoroughly understand and evaluate the terms and conditions of loan before making a decision.
Like other loans, business loans are also paid in EMIs. The EMI includes a portion of the principal amount and the interest. One of the most critical terms in a loan is the interest rate, which is a key factor in deciding the amount of equated monthly installment, or EMI, one needs to pay. This is when a business loan EMI calculator can come handy.
EMI Calculator
Most lenders provide online EMI calculators for free to help borrowers. A business loan EMI calculator is a tool that can help business owners and managers gain a clearer idea of the loan repayment.
A business loan EMI calculator typically displays three key numbers:
• Loan amount
• Interest rate
• Tenure
To get the results, a borrower needs to input these three variables in the calculator. The calculator helps to make the correct borrowing decisions. Some of the benefits of using an online business loan EMI calculator are:
• Know Actual Payout:
A business loan EMI calculator helps to calculate the total monthly amount to be paid accurately. This allows borrowers to compare loan offers from different lenders and make the best decision.
• Managing Money:
A business loan EMI calculator also shows the amortisation schedule. This is a table containing the monthly breakup of the loan till the end of its tenure. Businesses can use the calculator to customize their installments and find a tenure that can reduce the total repayment amount.
• Availability and Usability:
Most lenders provide a business loan EMI calculator that borrowers can use online any time and from anywhere as per their convenience. Moreover, using a calculator is easy and does not require any special skill sets.
• Speed:
EMI calculations can be complex if one wants to change the loan amount, tenure or interest rate. Borrowers can use an EMI calculator to change any of the variables and find the results in a few seconds.
Conclusion
All businesses need financing options to operate and grow. A business loan is one such option. The loan can be used to expand into new markets, buy new equipment, pay salaries or clear any outstanding utility bills.
Like other loans, the borrower must repay the principal amount of the business loan with interest over the agreed duration of the debt. To know the actual EMI amount to be paid a borrower can use a business loan calculator. Entrepreneurs can use these calculators to select the amount and tenures best suited to their requirements.