Personal Loans For Senior Citizens
Lenders have a special loan for senior citizens to make sure they have adequate funds. Want to know everything about personal loan for senior citizens. Read Now.
28 Dec,2022
10:58 IST
4 Views
25 Likes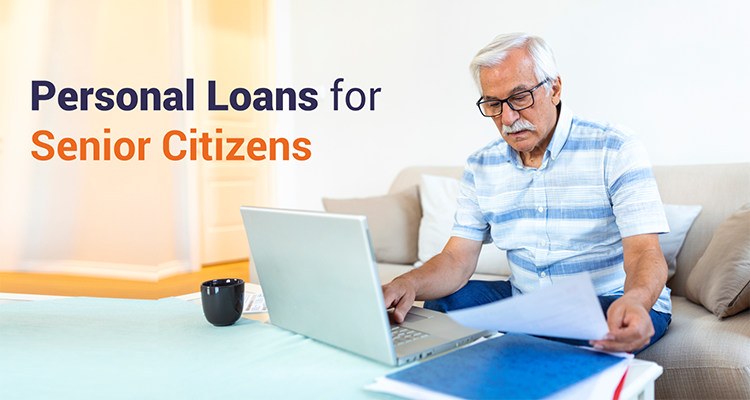 Over the last few years personal loans have become a popular credit product among the youth and even middle-aged individuals to meet certain lifestyle goals such as a foreign vacation, buying expensive gadgets and household appliances, or to meet a financial emergency such as sudden healthcare expenses. But personal loans can also be useful for senior citizens when they might need some extra cash to tide over a short-term cash crunch.
While many lenders prefer to lend mostly to working-age people, several banks and non-banking finance companies do offer personal loans to senior citizens and pensioners to support their financial requirements. Indeed, some lenders provide customised personal loans to target specific groups such as retired government employees, ex-military personnel and self-employed individuals.
Advantages Of Personal Loans For Senior Citizens
Senior citizens' financial requirements are often different than those of working-age people. For instance, their healthcare expenses are typically higher and they have a lesser headroom than younger people when it comes to spending on lifestyle choices such as a vacation. Moreover, they wouldn't want to touch their retirement corpus to cover some of these expenses. In such cases, a personal loan is their best option. Here are some of the benefits:
No Collateral:
Personal loans don't require the borrower to provide a collateral. This makes these loans suitable for senior citizens, especially those who don't have an asset to pledge or those who don't want to pledge their assets.
Quick Process:
Most lenders sanction and disburse personal loans to senior citizens via a quick and simple process. The lenders even assist senior citizens in filling the application form and arranging the required documents. Personal loans are typically sanctioned within minutes and are disbursed in the person's bank account within 24 hours.
Minimal Documentation:
Senior citizens may often find paperwork and processes cumbersome. But many lenders ensure the loan application process is simple and requires minimal paperwork. The documents that senior citizen require include PAN card, Aadhaar card, address proof, proof of pension, and bank statements for six to 12 months.
Interest Rate and Other Fees:
Many lenders offer special interest rates and flexibility repayment terms to senior citizens to minimize the financial burden on them. Most lenders also charger a lower processing fee and other charges on such loans.
Eligibility Criteria
The loan eligibility criteria for senior citizens may differ from lender to lender but there are some common factors.
Age:
Only people above the age of 60 years can apply for senior citizen personal loans. Some lenders have a maximum age limit, which varies from 65-75 years.
Income:
Lenders prefer senior citizens who get regular pension to ensure the loan is repaid. This means people who have worked with central and state governments, judiciary, armed forces and similar organizations can easily get a personal loan. Even the spouses of pensioners are eligible to apply for a personal loan.
Self-employed people, too, can get a personal loan. Lenders may also be open to lending to people who can convince them of their ability to repay the loan by showing them proofs of other income such as rental earnings.
Conclusion
Many lenders provide personal loans for senior citizens to fulfill their financial needs. The personal loan application process is usually simple and quick. Moreover, the loan doesn't require a collateral and can be used for any legitimate purpose. So, senior citizens can take out such loans to meet expenses such as paying for the wedding or education of their children, renovating their home, going on a vacation and to manage rising healthcare costs.