Top 10 Side Business Ideas For Ladies in India
Top business ideas for women entrepreneurs: Get to know the Top 10 side business ideas for women in india.
21 Nov,2022
12:35 IST
12 views
49 Likes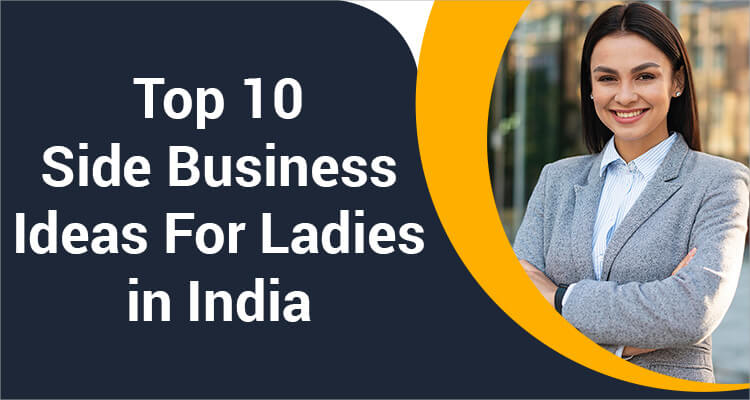 As urbanisation and women's empowerment increase, women's entrepreneurship is rising in India. The Indian government has also introduced various programs to promote women's entrepreneurship. This article examines some of the most popular business ideas in India for women.
Home Daycare Provider
Daycare have become increasingly popular as low-investment businesses for women. A daycare center that mimics a home environment is often in high demand among the children of working mothers.
Food Business/ Tiffin Services
Women who love to cook can turn their passion into a business by providing tiffin or food services. Some fundamental marketing efforts are required, and the investment is minimal. Those who live away from family appreciate a meal that reminds them of home.
Event Planner
Women with planning and organisational skills can start a business in event planning. As part of this job, you will need to multitask and coordinate effectively with other departments. It is imperative to contact vendors like decorators, caterers, floral arrangers, and photographers.
Beauty Care Centers
Many women enjoy beauty care and can make great entrepreneurs out of it. Spas and salons, nail art studios, and bridal makeup studios are all beauty care businesses women can own.
Travel Agent
Why not turn your love of travel into a side business? You only need to learn how to handle travel arrangements and gain knowledge about the locations clients wish to visit (e.g., how to reach the site, which hotels meet their needs, etc.).
Photographer
A passion for photography can pay off handsomely if you are skilled at it. To get started, you will need a camera and related accessories. Starting in the industry, you'll have to build a portfolio and offer your services to parties, weddings, and other special occasions.
Online Bakery Business
There is a boom in online food businesses in India, making them one of the most lucrative small businesses in the country. You could open a bakery and share homemade recipes. Besides being low-cost, you can start this business from home.
Data Entry Business
There is another viable business option that requires no extraordinary technical expertise. A company always seeks data-entry professionals to input data into computers/specialized software. All you need to know is computer fundamentals and some MS Excel skills.
Social Media Manager
Most businesses today have realized social media marketing's value and are looking for a professional in the field. However, you might need to take a crash course to learn everything about social media platforms.
Thrift Store
A thrift store business could be right for you if you enjoy bargain shopping or are passionate about vintage, retro, or high fashion items. This side business requires a high-quality inventory, a solid business plan, and excellent marketing skills.
Make your dream of becoming financially independent a reality by starting one of these side businesses from home.
Frequently Asked Questions
Q1. What does 'side business' mean?
Ans. A side business is any work you do in addition to your primary job for extra money.
Q2. Can anyone start a side business?
Ans. Yes, anyone can start a side hustle with the right set of skills and motivation.