Challenges Green Buildings Face In India
Green buildings include measures to reduce energy consumption by using sustainable energy sources. Know how Indian Real Estate is facing challenges with Green Buildings with IIFL
27 Aug,2018
04:15 IST
1783 Views
540 Likes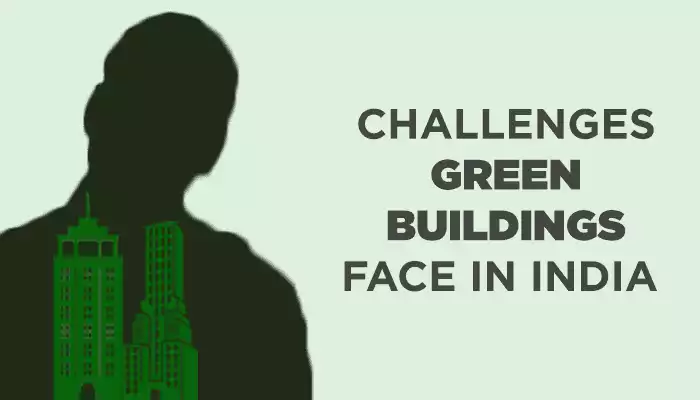 Sustainable living is taking center stage buzz in the real estate market thanks to the advent of green architecture. More and more people are turning towards green homes since such home promote sustainable living and promise a better future. Although the latest technology and trends have played an important role in gearing up energy efficient homes, here are a few challenges or myths which green buildings face in India:
Myth About High Costs Involved:
There is a huge myth that costs to build green homes are higher than conventional homes. In fact, the truth is that green homes are cost-effective in the long run. But, there is still a gap left between green architecture and potential real estate developers across the country. Lack of knowledge about benefits and pricing myth associated often leaves real estate developers in India ignorant towards green homes.
Lack Of Awareness About Administrative Support:
National Housing Bank (NHB) and HFCs such as IIFL Home Loan are working towards bringing together industry experts on a common platform to address developers on the benefits of green home in India. NHB is playing a significant role to promote affordable green housing in India. NHB has signed an agreement with Agence Franchaise de Developpement (AFD), France to implement the project called "Sustainable Use of Natural Resources and Energy Finance (SUNREF) Housing India" (source: https://goo.gl/dQd4Mh)
Awareness In The People: Most of the people are still not aware of the benefits of green architecture and sustainable living, making them disinterested in the idea. Under Promoting Green Housing Refinance Scheme (PGHRS), NHB will also provide refinancing support to eligible PLIs for their individual housing loans on green homes located in residential areas. This will reduce the cost of such homes while first time home buyers can also avail CLSS subsidy under Pradhan Mantri Awas Yojana.
To draw their attention towards making green homes, there has to be a collective effort of experts in green and sustainable infrastructure arena along with developers to succeed in achieving sustainable real estate in the country. Creating awareness among people about environmental consequences is important. Training camps, workshops, news broadcasts etc. can educate developers and end users on addressing the sustainable living in India.