Board of Directors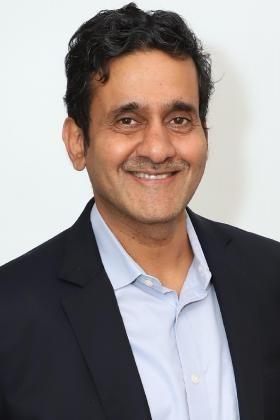 Mr. Nirmal Jain is the founder and Managing Director of the Company. He holds a PGDM (Post Graduate Diploma in Management) from the Indian Institute of Management (IIM), Ahmedabad and is a rank holder Chartered Accountant and a Cost Accountant. He started his career in 1989 with Hindustan Unilever Limited. He founded IIFL Group in 1995. It started as an independent equity research Company in India. Over the last 27 years, he has led the expansion of the group, while remaining focused on financial services. The group through four listed entities, has leading presence in India's wealth & asset management, consumer lending, securities trading & discount broking spaces. With an impeccable track record of governance and growth, the group has attracted marquee investors and won accolades internationally.
Board of Directors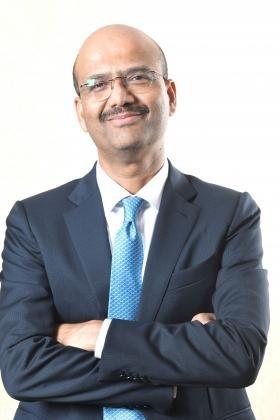 Mr. R Venkataraman is the Co-Promoter and Joint Managing Director of the Company. He holds Post Graduate Diploma in Management from Indian Institute of Management (IIM), Bangalore and Bachelor in Electronics and Electrical Communications Engineering from IIT Kharagpur. He joined the Company's Board in July 1999. He has been contributing immensely in the establishment of various businesses and spearheading key initiatives of the group over the past 24 years. He previously held senior managerial positions in ICICI Limited, including ICICI Securities Limited, their investment banking joint venture with J P Morgan of US and Barclays –BZW. He worked as an Assistant Vice President with G E Capital Services India Limited in their private equity division. He has a varied experience of more than 31 years in the financial service sector.
Board of Directors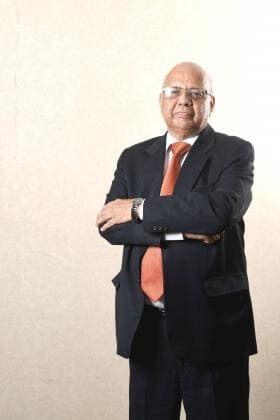 Mr. Arun Kumar Purwar
Chairman & Independent Director
Mr. Arun Kumar Purwar is the Chairman and Independent Director of IIFL Finance Ltd., Jindal Panther Cement as well as ERoute Technologies Pvt. Ltd. He is as an Independent Director in Companies across diverse sectors like Finance, Pharma, Media, Engineering consultancy, Investment Banking, Fintech sectors. He also acts as an advisor to Mizuho Securities, Japan. He was Chairman of the State Bank of India ("SBI") from 2002 to 2006 and Chairman of the Indian Bank Association during 2005 to 2006. He has previously held positions such as Managing Director of State Bank of Patiala and has been associated in the setting up of SBI Life. Post his retirement from SBI, he was associated with a leading industry house in setting up the first healthcare focused private equity fund as well as a non-banking finance company focused on funding real estate projects as well as educational institutions. He has won a number of awards including the CEO of the year award from the Institute of Technology and Management (2004), "Outstanding Achiever of the Year" award from the Indian Banks' Association (2004) and "Finance Man of the Year" Award by the Bombay Management Association in 2006.
Board of Directors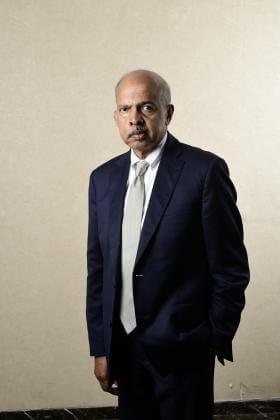 Mr. Chandran Ratnaswami is a Non-Executive Director of the Company. He is the Chief Executive Officer and Director of Fairfax India Holdings Corporation, a Company listed on the Toronto Stock Exchange and is also a Managing Director of Hamblin Watsa Investment Counsel Limited, a wholly owned investment management company of Fairfax Financial Holdings Limited.
Mr. Ratnaswami serves on the Boards of, among others, Chemplast Sanmar Limited, Quess Corp Limited, Bangalore International Airport Limited, National Commodities Management Services Limited, Go Digit General Insurance Limited, Thomas Cook (India) Limited, Fairbridge Capital Private Limited in India, Zoomer Media, Fairfax India Holdings Corporation in Canada, Thai Reinsurance, Thailand and Fairfirst Insurance Limited, Sri Lanka. He holds a Bachelor's degree in Civil Engineering from IIT Madras, India and MBA from the Rotman School of Management, University of Toronto, Canada.
Board of Directors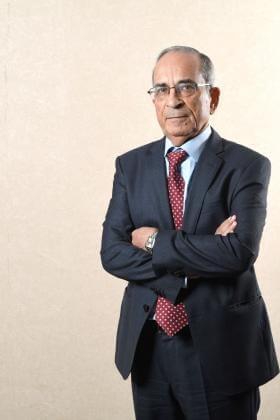 Mr. Vijay Kumar Chopra is a fellow Member of the Institute of Chartered Accountants of India. He was the whole-time Member of SEBI for two years; prior to that he has been a career banker and has held several top positions during his 37 years' of experience in banking industry. Some of his accomplishments include being the Chairman and Managing Director at Corporation Bank and SIDBI, 3 years as an Executive Director at the Oriental Bank of Commerce and 31 years in various capacities at the Central Bank of India.
Board of Directors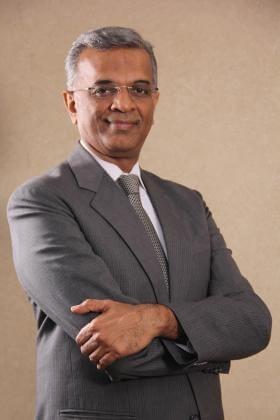 Mr.Nilesh Vikamsey is a senior partner at Khimji Kunverji & Co LLP, an 82-year-old Chartered Accountants firm (converted to LLP w.e.f. 08-05-2019) and member firm of HLB International. He is presently Member of the Advisory Committee on Mutual Funds & Corporate Governance Committee of Securities and Exchange Board of India (SEBI), Quality Review Board established by the Government of India under the Chartered Accountants Act, 1949, Risk Management Committee of Central Depository Services (India) Limited (CDSL), and Subgroup formed by Audit Committee of Coal India Limited (CIL) to consider revaluation of assets of CIL and its subsidiaries as on March 31, 2019.
He is the Past President of the Institute of Chartered Accountants of India (ICAI). He was an observer on board of International Federation of Accountants and Member of IFAC's Technology Advisory Group. He was a member of IRDA. He was chairman of SEBI's Qualified Audit Report Committee and member of Corporate Governance Committee chaired by Uday Kotak, Primary Market Advisory Committee and Committee on Disclosures and Accounting Standards.
He is a speaker/ Chairman, at various seminars, meetings, lectures held by various Committees, Regional Councils, Branches & Study Circles of ICAI, Bankers Training College of RBI, Comptroller & Auditor General of India (C&AG) and various other organizations.
Board of Directors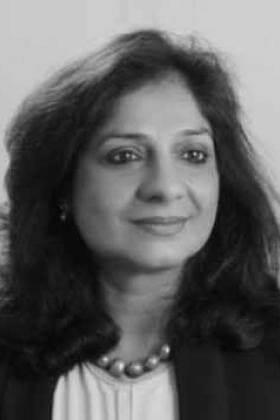 Ms. Geeta Mathur, a Chartered Accountant, having worked as a banker both on the asset side and risk side and with large corporate treasuries and investor relations. She started her career with ICICI, where she worked for over 10 years in the field of project, corporate and structured finance as well represented ICICI on the Board of reputed companies such as Eicher Motors, Siel Limited among others. She has developed, reorganised, streamlined and led large national teams. She transitioned from the corporate sector to the development sector as CFO of Helpage India, where besides successful implementation of Oracle ERP and setting up processes for budgeting and MIS, she was consistently awarded by the Institute of Chartered Accountants and South Asian Federation of Accountants for best presentation and transparency in accounts. She has worked in various capacities in large organisations such as IBM and Emaar MGF across areas of Corporate Finance, Treasury, Risk Management and Investor Relations. She currently serves as an Independent Director in various large organisations across manufacturing and services such as Motherson Sumi Wiring India Limited, Info Edge (India) Limited and NIIT Limited. She also co- chairs the India chapter of Women Corporate Directors Foundation, a global membership organisation and community of Women Corporate Directors with a mission to foster a powerful, trusted community of influential Women Corporate Directors.
Board of Directors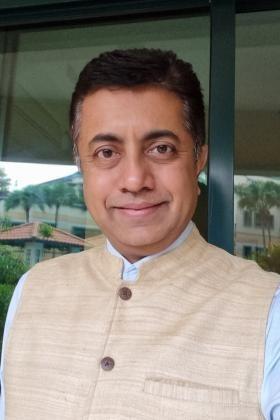 Mr. Ramakrishnan Subramanian
Mr. Ramakrishnan Subramanian is a Chartered Accountant, Cost Accountant and Master's in Commerce. He has served several leading Banks, Financial Institutes in leadership roles since 1990 in India and abroad. He is a Sr. Advisor & Nominee Director & Strategic consultant with leading Private equity, Venture Capital, Fintech. He has served as a Board member of ING Vysya Bank (merged with Kotak) and Shriram Capital, Shriram Transport, Shriram City Union. Mr. Ramakrishnan Subramanian has done senior executive roles such as CEO, MD, Country Head, Asia Regional head roles in domestic and international banks having worked 3 decades in India, Singapore, Hong Kong, Thailand, Asian in Citibank, HDFC Bank, ING, Standard Chartered. He is a veteran commercial banker with professional background in Retail bank, SME, Digital, M&A and has deep domain knowledge acrsoss functions in Retail Financing – Mortgage, LAP, Auto finance, unsecured Personal & Business loans, SME, LAS, Gold, Microfinance, CV/CE, Securitization. He has worked in senior capacities involving Strategy, Board, Governance coupled with business & credit risk roles covering Channels, Product, Pricing, Digital, Portfolio Management, Funding, Credit Policy, Credit Underwriting, Collections Management of large Universal banks, Non- Banking Financial Companies and Fintech.
Management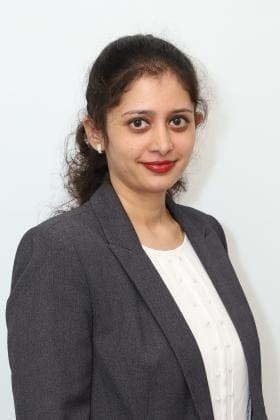 Ms. Sneha Patwardhan
Company Secretary & Compliance Officer
Ms. Sneha Patwardhan, is a qualified member of the Institute of Company Secretaries of India, a Law Graduate and Post Graduate in Commerce. She has around 13 years of experience in the field of Secretarial, Compliance, Legal, Corporate Advisory, Corporate Governance and Mergers & Acquisitions. Prior to joining IIFL, she was part of the General Corporate Law Practice at Cyril Amarchand Mangaldas.
Management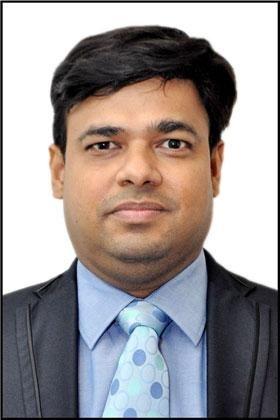 Mr. Kapish Jain comes with more than 25 years of experience in the BFSI sector across all areas of Finance, Strategy, Treasury, IR, FP&A and Accounts. His earlier BFSI experience includes PNB housing finance, AU Finance, Deutsche Bank, ICICI Prudential, etc. Mr. Jain is also a qualified CA, CS, ICWA & CPA.
Management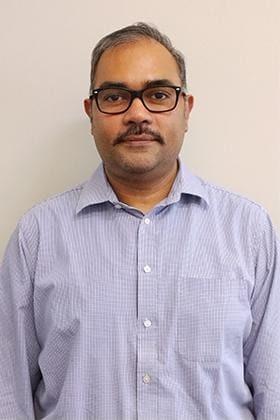 He is a Chartered Accountant and an industry veteran with 20 years of rich experience across risk domain in Retail asset product. He has Demonstrated profound knowledge in operational risk, credit risk, market risk, fraud risk, collections, internal audit, compliance controls & process strengthening and have worked in various leadership roles in Credit & risk in banks and financial institutions like ICICI Bank, and GE Capital.