Why to invest in a Home Loan than in savings account or similar?
People often look for various options to invest and home loans come as suitable option. But what makes home loans a better option as compared to savings account and others?
26 Feb,2018
02:45 IST
181 Views
554 Likes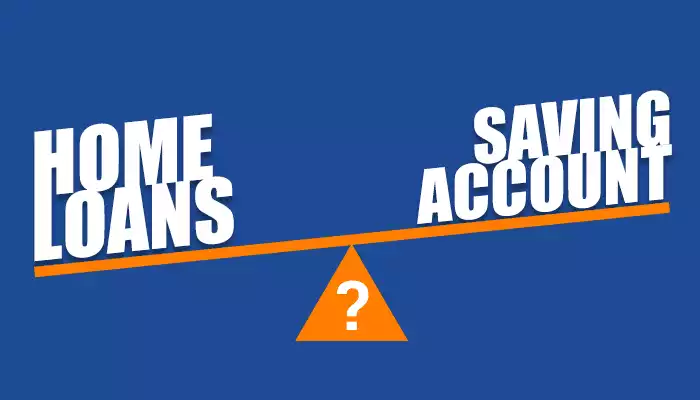 Saving and investing are two different concepts often confused as one. Both need a different financial approach and strategy and impact your financial independence in its own unique way. Hence, you cannot interchange it with each other. However, the fact still remains that when it comes to practical application of this theory, people tend to jumble up. A lot of investors ask if investing in a home loan is beneficial as compared to saving the funds in a savings or similar account.
If you too are having similar doubts, here are some facts that might help you decide:
What do you mean by savings in today's time?
Savings as a concept has been around for generations but the meaning has changed over time. Gone are the days when you would set aside a small amount and keep it in a jar or under the bed as security. Saving today means growing your money at a steady rate. It needs to be kept aside in a safe yet liquid security like a bank account or a fund that guarantees a steady income.
What do you mean by investing in today's time?
Investing means employing your money to buy an asset whose value is estimated to appreciate over time and offer good returns on the capital invested. This could involve a certain amount of volatility and risk for a considerably long term but the gains are proportionally high if the market appreciates the value of your asset.
So in such a time is investing in a home loan a wise option? Or is it best to park the money in a savings account?
To get an answer to this, you need to figure out how much capital you can set aside and save as compared to the expenses incurred in the time-based home loan payment. Consider the current price of your property to the one you might have to pay if you take a home loan of 15 years of or more along with a down payment of around 20%. Though your first thought might be of saving the cost of interest paid on the home loan, consider the fact that it has tax implications and you can avail deductions and exemptions in tax based on your home loan. Here are some quick pros and cons that can help you decide further.
Pros of parking your money and buying a home with hard cash as compared to investing in a home loan
1. If you have the cash or can be sure that it would grow to the required amount if parked in a savings account, you would save on the home loan interest.
2. You can also skip all the additional paperwork, handling charges and other costs and delays related to availing a home loan.
3. You do not have to worry about your credit history even if it is not maintained or in a bad shape.
4. You can have your home as your financial backup in tough times as you have complete ownership over it.
5. You look like a more attractive buyer since you are willing to buy the property upfront as compared to those willing to take it on loan.
6. Buying on cash can get you a better deal.
Cons of saving money and buying a home rather than investing in a home loan
1. A large chunk of your savings or capital gets tied to one asset which is not very liquid.
2. You might/ might not have enough funds to meet any emergency financial, medical or such needs.
3. The return on investment is lower as compared to stocks or some bonds.
4. You tend to lose the financial leverage provided by a mortgage since your payment is locked in.
5. You cannot avail the tax benefits entitled to a home loan.
Buying a home is a personal decision and the situation may vary from individual to individual. However, ensure that you weigh all the pros and cons before taking a decision. Ensure that you have enough savings to take care of all your personal expenses including insurance costs, utility bills, other EMIs and liabilities before you take a dip in your savings. If you feel you might need liquidity and urgent cash, going for a home loan would be a better option.