Whether taking home loan is a wise decision or not?
What is a better decision - paying rent or EMI? Do I get tax benefits on home loans?
14 Apr,2016
03:15 IST
194 Views
568 Likes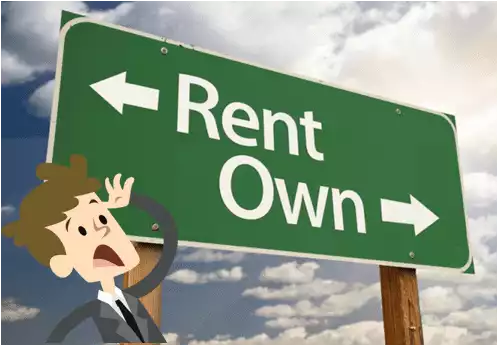 If you are looking for answers to these questions, you are at the right place. You guys want a value for money decision. Right. Wise Investments! Some of you are paying rent, some of you wish to purchase a property with a home loan. Let's analyze if home loan really is a wise decision.
Tax Benefits
When you avail a Home loan, you get a rebate on your tax under Section 24, 80 EE & 80C of Income Tax Act. The recent finance budget gifted Rs 50,000 p.a. additional interest deduction on a home loan of Rs 35 lakh for first time home buyers, raising Rs 2 lakh bar to Rs 2.5 lakh p.a. Amazing!
Read more about Tax Benefits
Opportunity Cost
Let's first understand this. In business economics, "Opportunity Cost" means a profit, benefit or value of something that must be given up to acquire or achieve something else.
Source: www.businessdictionary.com). In this context, we would cite the law of sacrifice - "To be successful in something, you should give something up".
How "Opportunity Cost" Influences our Major Life Decisions?
With real estate investment, you achieve satisfaction and your property prices also rally up in years to come. Some of you spend lavishly on a world tour, and few of you with a big risk appetite might also outlay the same in equities. So, whatever be your preference - luxury time, enjoyment or more money; you need to know the golden rule of investment. When to enter the market and when to leave the market! How do you gain maximum return on your money with less risk? Devise your strategy, choose the greatest benefits with less cost and make a wise investment.
Say Goodbye to Rent
Moving on with the debate - Rent VS Home Loan, there are many factors that affect your decision of purchasing a home or staying on rent.
If you are living in a city for a short period of time, you can pay rent and stay that would be more convenient. But, if you are going to reside for a long period in the city, say 15 years or more, then its always better to purchase a home.
Next question is, whether you can afford the EMI or not? This depends largely on the stability of your job. If you can afford an EMI with ease, its wise to invest in a property.
Let's take an example –
A pays a rent for a property worth Rs 70,000,00. Whereas B has availed a home loan of Rs 50,000,00 for the same property. Who is at a better position after 15 years?
A started paying house rent of Rs 2,16,000 p.a. (18,000 per month). The rent increases at the rate of 10% p.a. so the rent becomes Rs 2,37,000 the next year. Likewise, the rent increases at the same rate.
B is paying Rs 6,000,00 (50,000 per month) as EMI on an annual basis. EMI is equal monthly installments – paid on monthly basis the EMI remains same for next say 15 years.
You can see the breaking point after 11 years. After 15 years, B becomes the owner of the property but A still remains pays the rent of the property.
Ever Wondered Home Loan Insurance
Ever wondered what in the case of any unforeseen event like death or - permanent disability? To get rid of this stress, companies and banks provide Home Loan Insurance. The insurance plan supports your dear and near ones in paying the outstanding home loan amount. Insurance schemes also come with tax benefits for your convenience.
Know more about more Why Every Home Loan Needs Insurance?