What is a 'Smart City'?
Smart cities have better infrastructure and amenities and play a major impact on improving the quality of life, cycle of growth and development of people living in such cities
11 Jul,2018
07:15 IST
28 Views
254 Likes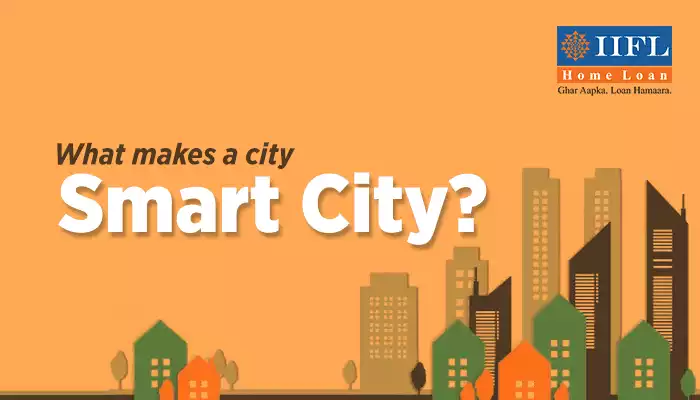 All around the world, cities hold key to economic growth of a country. It would be right to call cities as engines of growth in driving a nation towards development. As per census 2011, almost 31% of Indian population lives in urban centers and contribute to more than 60% of country's GDP.
Owing to government initiatives such as Pradhan Mantri Awas Yojana (PMAY), Smart Cities Mission and Atal Mission for Rejuvenation and Urban Transformation (AMRUT), and Swachh Bharat Mission, urbanization in India is expected to see a massive push.
Smart cities offer comprehensive and developed, physical, institutional, social and economic infrastructure. These cities play a major impact on improving the quality of life, cycle of growth and development of people living in them. A smart city promotes infrastructure and amenities giving a quality of life to its residents. Such cities offer a clean and sustainable environment with a focus on inclusive development. Let's have a look points which make a city, 'Smart City'.
Technological Edge:
Technology and innovation lie at the heart of a smart city. Technology enables smart solutions in a city when it comes to basic amenities. From devices in vehicles to smart traffic signals, technology plays a crucial role in the planning and growth of such cities. Automated systems ensure better utilities and services for citizens. Some examples are:
Bangalore and Pune form perfect examples of smart cities incorporating a right blend of technology, infrastructure, and transportation
In Bhopal, citizens can connect with authorities using 'Bhopal Plus App' on mobile phones and register complaints with a 24X7 call center
Gandhinagar has digital signage system which gives citizens notifications of government initiatives, weather updates, and other environmental information
Smart Transportation Systems:
In smart cities infrastructure, transport and people work together as a well-oiled machine. Smart transportation improves commuting and safety. Smart alternative options of transport such as electric vehicles, metro trains, and reduce pollution levels and improves quality of living for people. Parking apps in Some examples of a smart transportation system in India:
Delhi Metro
BRT system Ahmedabad
iBus Indore
Rainbow BRTS
Rapid Metro Gurgaon
Better Health Services:
Smart cities provide healthy and sustainable environments to residents. Efficient and effective emergency facilities ensure better health services to all parts of the city. Digitally enabled hospitals and ambulances ensure better patient monitoring and location tracking. Patients can share medical reports with doctors digitally which is convenient. Mobile paramedic units can be deployed in case of emergency by having real-time tracking of the patient.
Resilient to Changing Environments:
At the core of smart cities lies innovations which make these cities resilient to changing environments. Smart cities are better equipped in every way to face economic, political and natural changes.
'Smart Cities' are a giant leap towards urban and economic growth in the country. Since a large number of population will live in these cities, smart cities will contribute significantly to India's GDP in the coming decades.