Tier II & Tier III Cities- New Face of India
With better amenities, economic opportunities and affordable housing, Tier II and Tier III cities have taken the center stage in India.
26 Feb,2018
02:45 IST
132 Views
797 Likes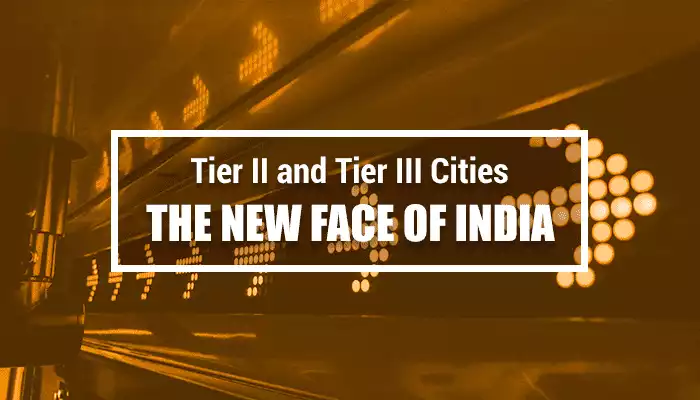 Tier II & Tier III Cities- New Face of India
In recent years, the story of India's housing sector has seen a massive shift in focus from metro cities to smaller towns and cities. Technically called, Tier II & Tier III cities, these cities and towns have taken center stage from Tier I cities in the country. These cities have further received a push ever since the central government put forward the mission of 'Housing for All' and 'Smart Cities Mission'.
Large availability of land, comparatively lower cost of construction, affordable property rates, better amenities and lower cost of living as compared to metros have made Tier II & Tier III cities the face of new India. With the government identifying 99 smart cities, real estate developers have shifted their focus to Tier-II and III cities. Tier II and Tier III cities offer the end-users with many benefits which can be summarized below.
Growing Markets: Better Economic Setup
Majority of Tier-II and Tier III cities are growing markets that hold good potential for economic growth. With many industries in the area, there is a better scope of employment and capital gains. The labor and other resources are available at lower cost as compared to the metros and Tier I cities.
Hub of Government Initiatives:
The government has launched progressive schemes like Pradhan Mantri Awas Yojana and Smart Cities Mission. These programs aim to provide affordable housing and better infrastructure to people. Also, this is a step to ease out the pressure on the existing infrastructure and resources of metro cities.
Better Amenities and Accessibility:
With the construction of new airports, flyovers, bus corridors and expressways, connectivity to Tier II and Tier III cities has improved significantly. Now one can reach these cities conveniently and in a hassle-free manner.
Housing Trends:
Housing trends in Tier II and Tier III cities have been on the positive side. Stable appreciation of property and promising future returns have made these cities a fine choice for new and first time home buyers.In recent times, the emergence of Tier-II and III cities have really given metro cities a run for their money.
Written By:
Naman