What are the Best Areas to Invest in Property in Delhi/NCR?
Look out for the property in those areas which are well connected with highways, hospitals, schools, airport, railway etc. Affordable housing is the next power house of India's real estate.
9 Aug,2017
23:45 IST
4217 Views
747 Likes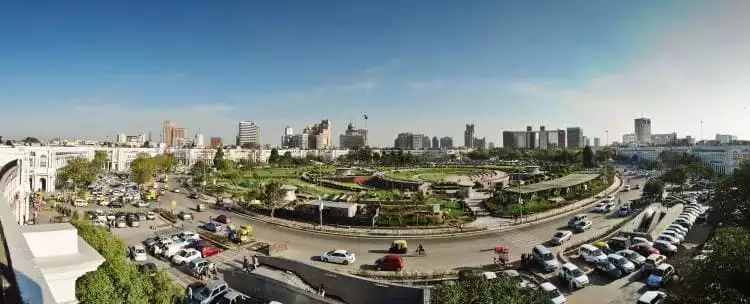 Written by Varun Sah
Varun Sah holds wide knowledge and expertise in technical & legal appraisal of properties including APF of construction projects in and around Delhi, NCR.
Delhi, the capital of India is bustling with a range of developers' projects. The projects are of varied price range and profile. As varied markets have varied USPs, it makes one confused where to purchase a home in Delhi/NCR. Look out for the property in those areas which are well connected with highways, hospitals, schools, airport, railway etc.
Let us look at some regions where the prospect for purchasing a property is rewarding for end users. If we talk of 2 BHK flats, the following areas are suitable for an investment.
EWS/LIG
(Earning between Rs 3-6 lakh)
MIG 1
(Earning between Rs 6-12 lakh)
MIG 2
(Earning between
Rs 12-18 lakh)
Bhiwadi
Sohna/Gurgaon Extension
New Gurgaon –area near Kherki Daula
Greater Noida
Uttam Nagar, Delhi
Dwarka
Raj Nagar Extension
-
Noida
Dharuhera
-
-
Affordable housing is the next power house of India's real estate. Companies are digging even deeper, making home loans of smaller sizes. The subsidy benefits up to Rs 2.67 lakhs under Credit Linked Subsidy Scheme (CLSS) of Pradhan Mantri Awas Yojana (PMAY) is tempting end users to purchase a home. Some of the areas where they can make a purchase are Bhiwadi, Greater Noida, Raj Nagar Extension, and Dharuhera.
Bhiwadi, an industrial hub in Rajasthan is a part of NCR. It is situated 45 km from Gurgaon and houses many automobiles, electronics industries, steel mills. The USPs of this location is Proximity to NH8, well-planned infrastructure, employment opportunities and affordable prices of the apartments. The average price per Sq.ft in this region varies from 2800-3000.
Greater Noida is expected to see a significant price rise in the context of upcoming Jewar Airport. Delhi Metro Rail Corporation (DMRC) is also extending metro services to Parts of Greater Noida. Noida – Greater Noida 29.7 km metro line is expected to have a ridership of 1.2 lakh a day which will rise to 4 lakh by 2031 (Source: HT)
Raj Nagar Extension, Ghaziabad is luring prospective home buyers. Proximity to NH 58, 91 and 24 is really an advantage. This area is not only close to Delhi but also a gateway to Meerut, Bareilly, Aligarh & Noida. There is a green belt near Hindon river, which remains unpolluted and green.
Dharuhera, a big industrial hub in the district of Rewari is known for its strategic location. Proximity to NH8, the busy Delhi-Jaipur highway makes it a future growth centre of north India. Interestingly, around 4800 industries are either under development or operational here.
Moving over to Middle Income Group (MIG I) class, they can get subsidy upto Rs 2.40 lakhs under CLSS of Pradhan Mantri Awas Yojana. IIFL Home Loans have been helping beneficiaries to avail this subsidy on their home loans across the country.They can go for an investment in Sohna/Gurgaon Extension and Uttam Nagar, Delhi.
Sohna/Gurgaon Extension is an extended part of Gurgaon and lies hardly 15 km from heart of the city. The average price here lies in between Rs 3800-4800 per Sq.ft. This region has the potential to cater the requirements of every home buyer looking for property. In the newly notified Gurgaon - Sohna Master plan 2031, Gurgaon is the new spot for residential, commercial, industrial and institutional development. The vicinity to sulphur springs, westin resort, damdama lake makes the place more attractive.
Regularized colonies in Uttam Nagar, Delhi is another hotspot for purchasing a property. People earning between Rs 6-12 lakh annually can afford 2 BHK with ease in this area. The area is connected with 3 metro stations, namely Uttam Nagar East, Uttam Nagar West and Nawada. Residents can easily reach to Dwarka, Noida, Connaught Place, Vaishali & Anand Vihar ISBT. This is cited as the densely populated residential locality.
Middle Income Group (MIG II) people can get subsidy upto Rs 2.30 lac under CLSS of Pradhan Mantri Awas Yojana. 3 most suitable areas for them are New Gurgaon, Dwarka and Noida.
New Gurgaon –area near Kherki Dhaula is well connected with NH8, Kundli Maneswar Expressway and Dwarka Gurgaon Expressway. The location between old Gurgaon and Manesar make it an attractive destination for both developers and home buyers.
Dwarka offers some excellent flats at this budget range. Its closeness to Delhi and the international airport makes it a preferred place for purchasing a flat. Even many end users are upgrading their homes in the same vicinity. Delhi Gurgaon highway experienced high traffic and thus, more and more commuters are moving towards Dwarka Expressway and this has become a boon for commuters travelling from Gurgaon and Maneswar to the Dwarka location. Home buyers, looking for a significant return on property in a horizon of 3-5 years can prefer this location.
Noida has become a centre of industrial and IT hub. It houses both residential and commercial properties. Yamuna expressway, Noida extension, and Greater Noida expressway enjoy good connectivity and infrastructural facilities.
Conclusion - Delhi/NCR has a pending inventory of about 42 months. A healthy real estate market should not have an inventory of more than 24 months. Hence, we can say there is an oversupply of units in this market. The excess inventory needs a minimum of 2 years for absorption. Hence, market rate is expected to remain more or less stable for upcoming two years.