Three Ways To Reduce Home Loan Burden
New home buyers looking to manage their home it is beneficial if they manage their EMI, prepayment and tenure well to significantly reduce burden loan burden
14 Aug,2018
06:45 IST
277 Views
260 Likes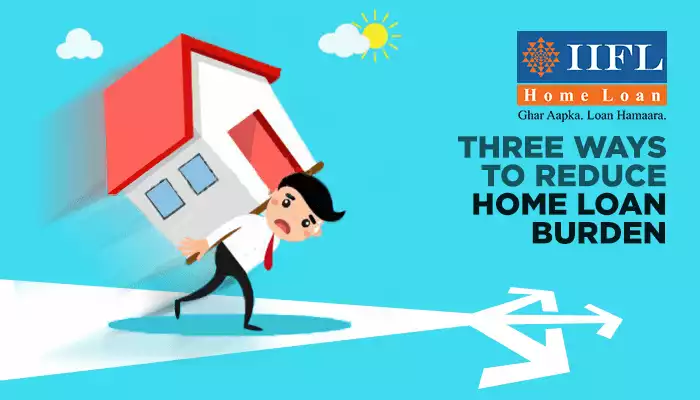 Owning a home is a dream come true for millions. But before booking a home, it is advisable to chalk out a plan to reduce burden while repaying your home loan. Equated Monthly Installment (EMI), the rate of interest (ROI) and tenure play a significant role during home loan repayment. If these are not kept in mind, there can be an excess burden of repayment on a borrower. For home buyers, here are three ways to reduce home loan burden.
Prepay Early:
Prepayment is an effective way to reduce home loan burden. Home loan borrowers can save interest if prepayment is started from the first year of a home loan. Prepaying at later stages does not save much interest on a home loan. It must be noted that there are no prepayment charges for home loans which have floating ROI. Also, the prepayment amount should be equivalent to at least two EMIs.
Pay More Than Your EMI:
If a lender increases the rate of interest on a home loan, then it is better for a customer to increase his EMI amount. This way borrower can reduce his total interest payment in the long duration. To effectively manage EMI of home loan, a borrower should keep it less than 50% of his/her monthly income. This way customer can increase EMI when needed without any pressure. Stepping up EMI helps to reduce loan tenure since higher EMI results in fast loan repayment.
Time Your EMI Well:
The timing of EMI plays a significant role in reducing the burden of home loan. Instead of paying towards the middle or end of the month, it is advised to pay EMI near salary date. This way borrowers can escape any additional charges that may arise due to non-payment of dues.
For borrowers looking to manage their home loan repayment, the above tips can significantly reduce burden loan burden. Besides this, it is always better to do a market research and choose the right home loan partner. IIFL Home Finance Ltd. provides home loan facility to customers at attractive interest rates and affordable EMIs.