The Solution to Homelessness
The primary solution to homelessness is affordable & accessible homes, coupled with supportive services. Know about the government initiatives & solutions with IIFL.
10 Feb,2017
01:15 IST
198 Views
334 Likes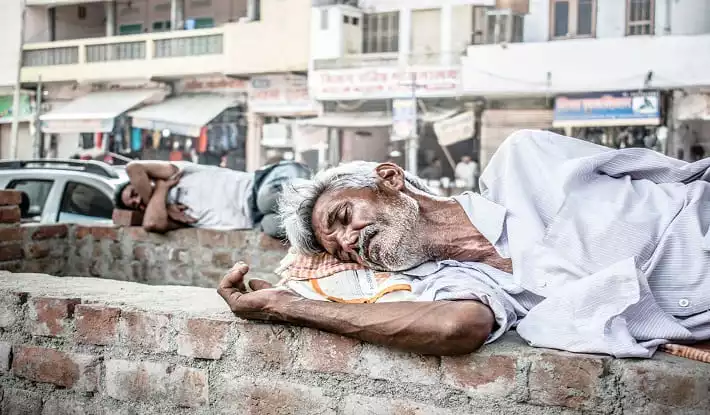 India is a developing country and still many people are homeless. Around 1.77 million people are homeless in India i.e. 0.15% of the country's total population (Source: 2011 Census).
The reasons for their homelessness are –
Their poor economic condition.
They don't meet eligibility criteria for the housing finance.
The scarcity of homes at desired locations.
Lack of awareness about home loan among the common masses.
Meeting the defined eligibility criteria of banks/NBFCs is a major hindrance for home loan aspirants. Usually, the lender asks for identity, address proofs, proof of income, and property papers. When the applicant misses out some papers, he/she has to face home loan rejection at the lender's end. Here, the major challenge lies in submitting proof of income.
Let's take a case study as an example – Anil Gangwar works in a big garment shop as a supervisor. The shop owner pays him a salary in cash. As he receives a salary in cash, he can't furnish income documents like the bank account statement, salary slips to a lender for a home loan. This has led to the rejection of his application several times. There are many people like Anil Gangwar, who are facing a tough time in getting their home loan application approved because of lack of income proof documents.
However, people with bare or no income documents can avail housing finance. Owing to lack of awareness about new home loan plans and housing schemes, people can't take out the right decision. IIFL Home Loans' Swaraj home loans provide applicants freedom from strict income documentation process. Though some documents are required like latest salary certificates, 6 months bank statements, Form 16&ITR but if they don't have the income proof documents, they can also avail housing finance.The shop owner would give them a letter certifying their income and this furnishes their income eligibility for home loans.Again, first time home buyers can leverage subsidy up to Rs 2,20,000/- under Credit Linked Subsidy Scheme of Pradhan Mantri Awas Yojana (CLSS-PMAY).
On one side, we can see the piles of unsold inventories in metropolitan cities. While on the other side, there are many areas in our country, where there is an acute shortage of homes. People migrating to big cities have to pay a price by residing in the substandard housing unit. The reason is a shortage of the realty inventory supply in affordable housing segment.
We can expect a positive sentiment in the Indian realty market. India is moving towards being the land of smart cities, where there will be better infrastructure and civic facilities. The enhanced private-public partnership towards affordable housing would bring in more supplies to the market.
To bring a meaningful change in the society, the need of the hour is to create awareness among common masses. Thanks to the digital era, from 2013 to 2016, the internet penetration has increased more than twice in India. Still, it has not touched 40% of the population. With government's attempt towards the cashless economy and digital India, it is likely that the internet penetration percentage will rally up. People should keep an eye on home loans advertisements on all the mediums. Interestingly, with a few clicks of the mouse, they can access all indispensable housing finance information required for their use. Thanks to online aggregators like Paisabazar, the applicant can easily compare useful information like home loan interest rates and documentation requirement of varied banks and NBFCs at one place.