Skill up rural India
Mission that will empower Indian youth by providing them vocational skills so that they can become self reliant.
14 Sep,2016
03:15 IST
20 views
229 Likes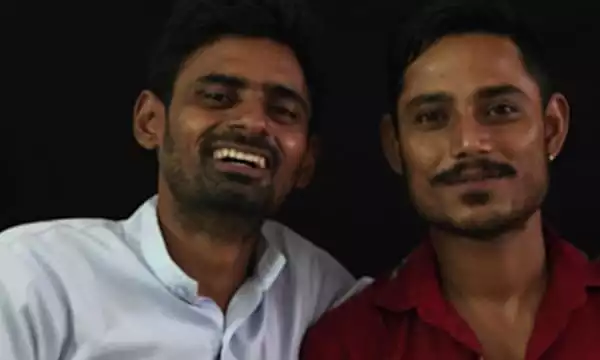 Ravi and Kishan, duo rural unemployed youth, talking to each other… Ravi aspires for a job so that he can avail home loans and fulfill his housing dreams. Kishan aspires to get a technical job to make his economic life stable and better.
Ravi: Friend, why are you looking so happy today?
Kishan: "acche din aane wale hain….."
Ravi: How?
Kishan: I am doing a 12 month ITI internship under Deen Dayal Upadhyaya Grameen Kaushalya Yojana. And you know 75% of the interns usually get a captive placement. After completion of the program, I will get job and my financial conditions will improve.
Ravi: Amazing! Friend. I dream of having my own home. I can apply for home loans, if I get a job and have a stable income per month. I have completed my studies. Now I want to hone up my skills. What do you suggest?
Kishan: Friend! Believe in Government's Mission – "Deen Dayal Upadhyaya Grameen Kaushalya Yojana". Around 69 % of youth live in rural India. The mission will empower Indian youth by providing them vocational skills so that they can become self reliant.
Once you successfully complete the program, you will get a job and then lender will give you home loans, thereby making you fulfill your housing dreams.
Ravi: Elaborate something more about this yojana and how many persons have been enlightened with skill?
Kishan: The Ministry of Rural Development (MoRD) brings forth this yojana on 25th September, 2014.
1. Its vision is to empower rural youth into an economically independent and globally relevant workforce.
2. Youth between 15 to 35 age group, leverage the benefits of this yojana.
3. Those institutions which want to generate employment for rural youth are supported with sophisticated technology, capacity building, finance, retention strategies and connection to international placements.
4. In the last financial year i.e. 2015-16, around 2 lac 70 thousand persons have been trained across the length and breadth of the country. Youth can leverage the skill development training in 330+ trades from 80+ industry sectors.
Ravi: Really interesting! Can I get face to face counseling & guidance?
Kishan: Yes, the experts will help you, they will assess your aptitude and suggest you the suitable trade or vocational course. On successful completion of the program, you will receive a government recognized skill certificate.
Even women, persons with disabilities (PWDs), youth belonging to vulnerable tribal groups are eligible to enroll themselves for the course.
Ravi: What are the required documents that I need to furnish for my enrolment in any vocational program?
Kishan: To enroll into a training program under this yojana, you need to furnish the identity, age & eligibility proof documents.