Reform Chahiye!
Can we see a new dawn in the real estate in 2016-17? From investors to builders, from home seekers to home buyers, everybody is shouting "Reform Chahiye".
7 Feb,2017
00:45 IST
21 Views
652 Likes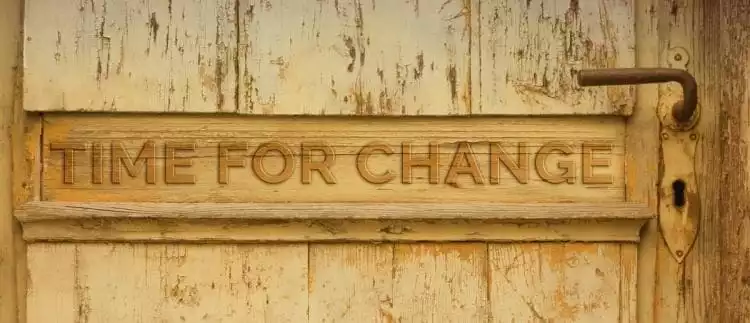 Can we see a new dawn in the real estate in 2016-17?
From investors to builders, from home seekers to home buyers, everybody is shouting "Reform Chahiye". Over the last decade, real estate sector was going through a roller coaster ride. The unsold inventories posed a big problem for the developers. Advertisements, promotional offers were not doing the magic for them. Investors were upset with the NSE and BSE realty stocks movements. People started losing out their confidence in the realty sector. They started opting for other investment instruments like Kishan Vikash Patra, Fixed Deposits, and Bonds for a safe return on their investment. But every cloud has a silver lining.
The data speaks the deteriorating conditions of the real estate in the past two years. But the wheel of real estate sector has again started moving rapidly after March 2016. You can see the rise in realty index thereafter.
In the above picture, if you see the 3-year average return, it is -3.90%. Whereas, if you glance on 6 and 3 months return these are 8.40% and 23.30% respectively.
What is the current scenario of the real estate in India?
Are we heading towards a constructive and meaningful change?
Brexit Summit
Recently, Britain exited from European Union Brexit Summit, now there will be a risk-off mode in the international market. As a result, British investors may pull out or may not pour dollars further in the realty sector of the European Union nations like Greece, Portugal, and Spain. It is likely more British investors may turn towards India for exploring investment opportunities as it is a developing economy and there is a large potential for growth here.
Rising Economy
The wheels of economic growth have started moving out in a positive direction. India's GDP growth accelerated to 7.6% in the last fiscal 2015-16. Likely, we would see better GDP growth rate in the ongoing financial year because we have already started experiencing good monsoon and along with that there will be constructive impacts of Real Estate Bill and Aadhaar Bill.
SEBI relaxation on REIT
Securities of Exchange Board of India (SEBI) has relaxed rules on Real Estate Investment Trusts (REITS), facilitating them to outlay more money in the under construction projects. REITS are like property trusts; they outlay investors' capital for the construction of plazas, offices and rental housing. After the SEBI relaxation on REITS, realty stocks surged almost 4% on NSE and BSE. Unitech, Phoenix, Sobha Developers, DLF all rallied on the stock exchange. There were some exceptions like Oberoi Realty slashed from rupees 288 to 279 on the NSE.
Interconnected Economy
The global economy is interconnected. India's stock market is down because China, Hong Kong, and Singapore property markets are down. But if we observe closely, India is performing well among the BRICS (Brazil, Russia, India, and China) nations.
Every Industry has its Own Business Cycle
Yes, it is true. If you see in 2007, DLF Ltd market capital (Rs 1.69 million) was more than the cumulative market capital of 59 health care companies (Rs 1.58 million). But in December 2015, even 11 real estate stocks' average market capitalization (Rs 0.73 million) is not even the half of Sun Pharmaceutical Industries Ltd. market capital. This is because of the slow growth of the real estate sector. But Market cycles will play out again. Pradhan Mantri Awas Yojana (PMAY), the enforcement of 69 out of 92 Sections of the Real Estate (Regulation & Development) Act, Aadhar Bill, and Union Budget's incentive to the real estate sector are likely to usher a transformational change in the sector.
Seventh Pay Commission
The Seventh Pay Commission is going to power the purchasing and spending capacity of the employees and pensioners. Almost 23.6 % hike and arrears applicable from the month of January 2016 will benefit around 3.4 crores (Centre, States & PSUs) employees and pensioners. Out of 3.4 crore employees, there are 47 lakh employees and 52 lakh pensioners of the central government. People will spend on prepayment of home loans, make down payments, or spend on buying vehicles. There will be more consumption of mortgage finance, food, transportation, jewelry and entertainment sections.
Real Estate Act & Union Budget's Incentive
Whatever we have witnessed as regulatory changes at the first quarter of this year will bring in a transformational change in the sector. When the Real Estate Bill passed, Phoenix, Indiabulls, DB Realty, Anant Raj industries, Sobha Developers, HDIL, and DLF accelerated 2-4% on the Bombay Stock Exchange. The Real Estate Act, operational from May 1, 2016, will bring more transparency and accountability in the sector. Honorable Finance Minister Arun Jaitley's finance budget has given home buyers the reasons to smile. The first time home buyers can enjoy Rs 50,000 additional interest deduction on a home loan of Rs 35 lakh, subject to term the property value should not be more than 50 lakh.
Movement of Stocks
Recently, a renowned businessman, Kushal Pal Singh, and his family have announced to pour rupees Rs 10,000 crore to weed out the DLF's debt and also they are going to sell around 40% of their stake in DCCDL (DLF Cyber City Developers). DLF shares shoot up 8% to 10% after this big news. The company has set up a "Mall of India" in Noida. It is launching "Cyber Park" at a posh locality opposite Trident and Oberoi hotels, Gurgaon. Also, there is an announcement of an amended agreement for the sell of 32 DT cinemas to PVR group. These unused and unrelated assets will be sold and thus, will scale down the debt of DLF. The company is eyeing to set up a luxury mall in Chanakyapuri, Delhi by the last quarter of this financial year 2016-17. On "debt instruments" and "banking facilities", CRISIL has rated DLF Ltd "stable" from negative. The company is reducing its debts to manageable levels.
You can go for "Oberoi Realty"; this is performing well as it maintains around 0 debts in its balance sheet. It has already surprised the market by showcasing its strong inventory sales in Borivali and Mulund projects, Mumbai. The company will launch new projects and it is likely that there would be again robust sales for the same.
We can also talk about "Godrej Properties" and "Sobha Developers". Both have good and clean management and manageable debts. Godrej Properties functioning is based on an asset light model (The model which facilitates rapid expansion of the organization). This creates high return (ROI) for the shareholders. "Sobha Developers" follows this asset-light model in the southern cities of India.
The assumptions are made on the basis of ongoing activities. However, while picking and developing your buffet of realty stocks, ensure to have a glance on the balance sheet, debts, and sales volume of the company, you choose for investing in. The other yardsticks for realty stock investments are projected execution & completion within specified timelines, cash flow generation and persistent selling of inventory.