Refinancing Your Home Loan: The Smart Way to Save More
Read IIFL Finance Blogs to know how to refinance your home loan. Know about the benefits of home refinance & the factors associated with home loan refinancing.
27 Dec,2017
05:15 IST
52 Views
255 Likes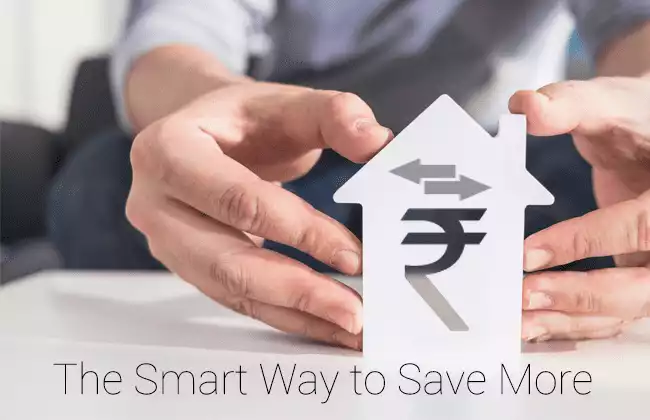 Refinancing Your Home Loan: The Smart Way to Save More
There is no denying the fact that a bit of extra money or additional saving is always a sweet sight to have. An effective way to save money and load it in your pocket is to refinance your home loan. Refinancing your home loan simply means re-structuring of existing home loan with either existing bank or new bank.
The housing finance market is never the same, it is a continuously changing arena. Refinancing your home loan is an efficient way to save money. You could end up getting a lower rate of interest and more flexible repayment options. The money saved by refinancing home loan can be put to good use. You can use this to renovate your home, go on a trip with friends & family, or even invest in some business. Home loan interest rates are low when compared to other forms of loans in the market namely, personal loans, gold loans and credit card use.
Usually, the rate of interest on home loans is less since the tenure is longer. The time frame of 15-30 years makes customers more comfortable with home loans. As the tenure is longer, the option of refinancing home loan proves even more benefiting. Refinancing is a better alternative for people who borrow money. One of the primary reasons why borrowers refinance or transfer their home loan is the lower rate of interest. The interest rates vary between different lending institutions in the market today.
Refinancing your loan can reduce the tenure. Suppose you make some hefty profits in business or get a promotion then why pay for a long time. The longer the tenure, the more amount in EMI you will have to pay. So refinancing reduces the EMI cost.
However, there are other factors that should not be ignored while refinancing your home loan. These factors are:
Interest rates: Interest rates vary across different financial institutions. Hence, opt for the best rate on offer.
Processing charge: In case of re-financing done through a new bank, processing fees would be charged by the new bank and exit fees by the previous bank. The benefit of refinancing should be more than the cost incurred for same.
Features of refinancing home loan: Re-financing offers the change in interest rates and tenure, thereby reducing the EMI and allowing more savings.
Floating rate versus fixed rate: Another flexibility offered by re-financing is changed in the interest type.
So to avail the maximum benefit of refinancing your home loan, you should know the value of your property. This should be followed by a close-knit cost analysis of the risks. The market trends should also be kept in mind before giving the green signal.