What Is An MSME Loan?
MSME loan helps startups and businesses to grow their business by providing financial support. MSME loans help businesses to meet working capital and other business requirement. Know more about MSME loan.
16 Nov,2022
11:55 IST
9 views
9 Likes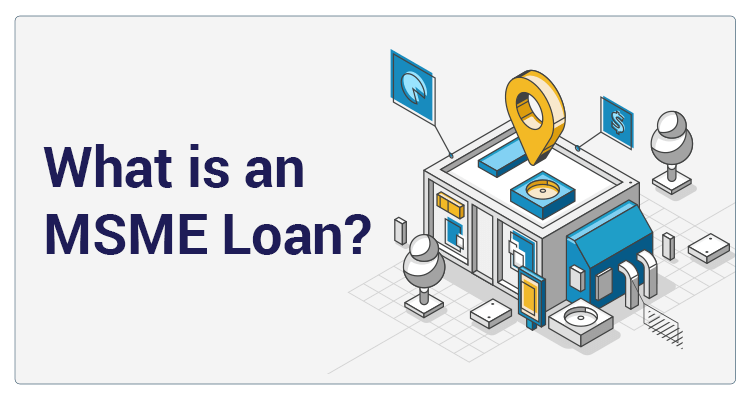 Every business needs money to meet working capital requirements, to pay staff salaries, buy goods or services, and for other needs. While large and mature businesses are generally able to generate enough cash to meet their requirements, most smaller businesses often face a cash crunch from time to time.
So, for micro, small and medium-sized enterprises (MSME), a business loan from a bank or a non-banking finance company can come in very handy.
MSMEs can use such loans to meet a routine shortfall in the business, expand their geographical reach, grow production and revenue, add new clients, and pay the vendors and employees on time.
Classification Of MSMEs
As the name suggests, MSME loans are for companies that fall under the 'micro', 'small' and 'medium' categories.
A micro enterprise is one with an investment threshold of less than Rs 1 crore and an annual turnover of less than Rs 5 crore is considered a 'micro' enterprise.
A small business has an investment threshold of less than Rs 10 crore and revenue of less than Rs 50 crore a year. A medium business has an investment threshold of less than Rs 50 crore and annual revenue under Rs 250 crore.
MSME Loan And Where To Get It
An MSME loan is essentially a business loan that any MSME takes to set up a business, or to run an existing business day-to-day operations or for expansion. So, any debt facility that MSMEs use to meet their financial requirements is considered an MSME loan. MSME loans by banks come under the RBI's priority sector lending guidelines.
The size of the loan differs from lender to lender, and depends upon factors such as the borrower's requirements and eligibility as well as repayment capacity. Another factor that decides the size of the loan is whether the borrower provides collateral. In general, the loan amount can vary from as low as Rs 1 lakh to as high as Rs 50 crore.
MSMEs incorporated as business entities are not the only ones eligible to take an MSME loan. Self-employed professionals as well as proprietorship and partnership firms can also seek MSME loans.
When it comes to loans, MSMEs are spoilt for choice, as nearly all banks and NBFCs offer these loans to the sector.
Before approaching a lender, an MSME should determine their requirements as well as their capacity to repay. The MSME should also compare various lenders, their loan approval procedures and the other general terms they offer.
Often, government banks offer slightly lower interest rates than private banks and non-banking finance companies, but they have a more tedious loan approval process and are more bureaucratic in the documentation process. Private lenders offer faster approval processes and better customer service.
Conclusion
As a small business owner, you should select a reputed lender that offers an easy and hassle-free loan approval process with minimal paperwork.
Most good lenders follow a simple procedure while sanctioning MSME loans. You don't necessarily have to go to the lender branch and can apply online while keeping all necessary documents at hand for verification. Once the documents are verified, the loan is approved and disbursed directly into the company's bank account.