What Is A Retail Business Loan?
A retail business loan can prove to be helpful for the shop owner to improve their business operation or other business plan. Read to know more about the retail business loan.
7 Sep,2022
11:54 IST
6 views
4 Likes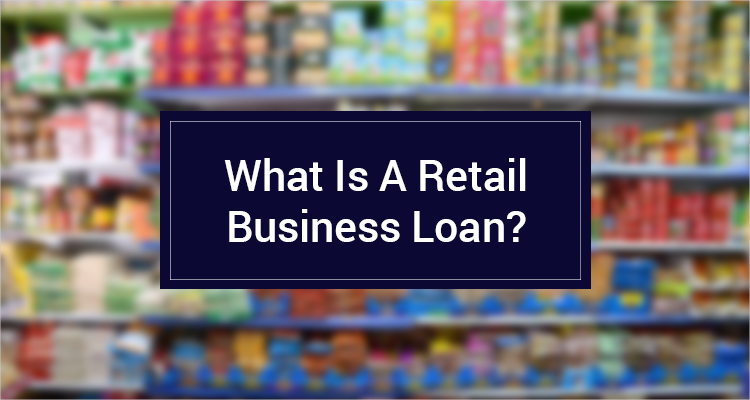 A business owner often has to depend on debt or a loan to manage finances. This could be for meeting everyday expenses or for long-term expansion.
Lenders have created custom business loan products based on the industry of the borrower. This ensures a seamless experience based on the requirements and nuances of those specific sectors and business domains.
A retail business loan is tailored to meet the needs of shop owners or other retail establishments. It could be taken several purposes:
1. Inventory:
The most common use of a retail business loan is for buying inventory. Any retail business would need to keep a stock of product on the shelves. Products are purchased over a period of time but the shop owner would still need to keep a ready inventory of products so that it can provide whatever specific item a customer wants to buy. A shop owner would need to balance the need for inventory based on historical experience of demand, seasonality, new trends and more.
2. Staff:
As demand picks up, a shop owner may need to hire more hands on the shop floor to assist customers and cater to their demand as they walk in. It is possible that some of these extra staff would need to be paid even before the shop has enough sales on a monthly basis to pay their wages.
3. Revamp:
As sales grow and the shop space becomes inadequate over time, a business owner may need to spruce up the surroundings. After all, the look and feel of a shop becomes important for consumers to even enter the store in the first place. This could involve a new coat of paint or wallpaper and so on.
4. New outlet:
Retailers also need to plan for more points of sales. As the business picks up, the entrepreneur may see the scope of opening another branch or outlet at another location for same or different set of products. This would require money to lease or buy the property and get it ready for action.
5. Marketing:
Often a retail business fails due to lack of voice in the market. It becomes imperative for a shop owner to reach out to new and existing customers to tell them about new offers and product offerings. This could be in the form of a physical advertisement or pamphlet distributed with local newspapers or banners and placards pasted on walls. This could also be out-of-home signboards in prominent places in the locality.
Conclusion
A business loan can often be critical for a shop owner, be it a small supermarket store owner or a large retail outlet selling higher value products like electronics.
Retail business loans can be availed not just for basic stocking of the shop shelves but also to add staff, spruce up the outlet to make it more appealing for a customer, adding another branch and for reaching out to a new set of customers to expand sales.