How Can I improve My CIBIL Score In Order To Get A Business Loan?
Cibil score is an important factor when availing a business loan. The borrower should maintain a good cibil score to get business loan. Read to know the steps to improve your cibil score.
4 Oct,2022
11:45 IST
5 views
2 Likes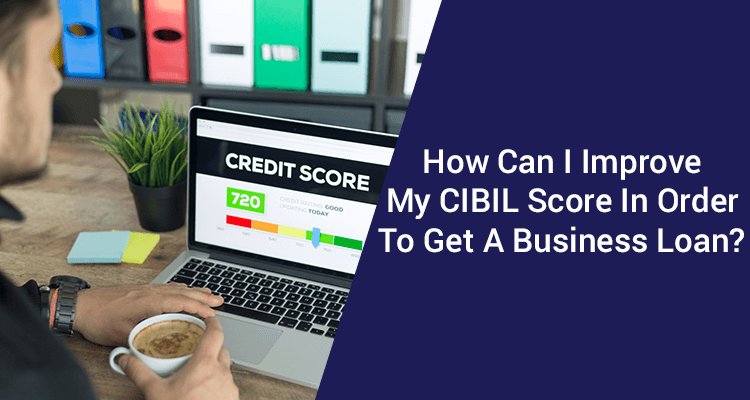 An entrepreneur must plan for growth and shore up capital resources. This can be for purchasing a new machine for a factory, for expanding office space for employees, for buying raw materials or even for hiring more hands.
A business loan is often seen as the prudent form of capital to meet both short-term or working capital needs to run operations or for future expansion with a longer-term loan.
A business loan can be of two types: secured or unsecured. A secured business loan would be against some collateral, which could be the factory premises owned by the organisation or the machinery inside and so on.
But entrepreneurs can also avail unsecured business loan up to a certain sum without pledging any asset. Lenders typically offer unsecured business loans of up to Rs 50 lakh based on the income generation profile of the business. In such business loans, one of the most important things that play a part is the credit score of the business owner.
The credit score, also commonly known as the CIBIL score, is calculated via a set protocol according to one's credit history. This could be a personal loan or a housing loan availed by the business owner or even the credit card usage and repayment history related to those debts.
The credit score is a three-digit number that varies from 300 to 900. The higher the number, the better the chances of getting a loan sanctioned, and vice versa. The score is the first filter used by lenders to assess if the borrower will pay back the money.
Improving The Score
There are several ways that one can use to improve the credit score with an aim to make it easier to borrow in the future.
• The most important factor is that one should ensure one never misses a payment due for a credit card bill or for the equated monthly installments for other forms of loans. If one keeps paying back the minimum amount due every month for credit card purchases and pays EMIs on time it is seen as a positive.
• One should avoid taking too many loans as it affects the repaying capacity for new loans. So, if one intends to borrow for a business, one should try and make sure the outstanding dues for credit card are repaid. If possible, one should also prepay some or all the other personal loans. If one has other 'unsecured' loans and some secured loans like a housing loan, make sure the collateral-free personal loan is settled first.
• The score is also affected by loan applications. So, one should ensure they do not keep applying casually for loans as that itself is counted and signals how desperate one is to borrow.
Conclusion
Availing a business loan is a prudent way to plan for sustaining a venture or expansion. If one is looking at a collateral-free business loan of under Rs 50 lakh, the business owner's credit score comes into play. The only way to ensure one gets the business loan is to make sure the score is high and there are multiple ways to achieve it.