How To Get Personal Loan For Students In India?
Personal loan is different from an educational loan. Individual can use a personal loan to fund their education expense such as college fees, accommodation spend, travel expense etc. Read to know mora about the personal loan for students.
2 Sep,2022
20:36 IST
6 views
3 Likes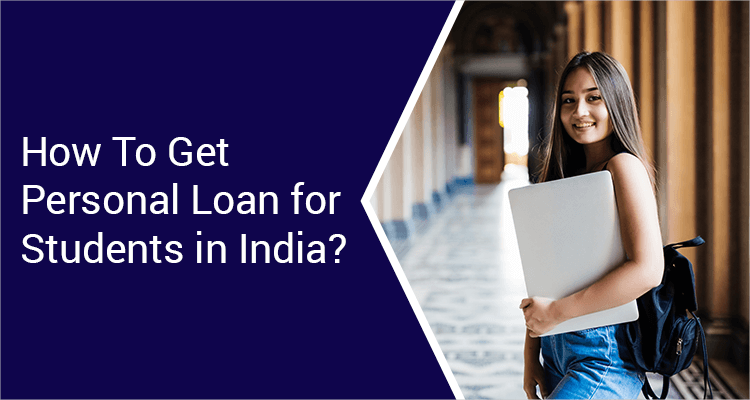 The rising cost of education is pushing many parents to seek a loan for meeting their children's school or college expenses. When scarcity of funds is the major stumbling block, an education loan can be a relief. But if applicants are not eligible for an education loan, funding the expensive affair through a personal loan seems sensible.
Most banks and non-banking finance companies (NBFCs) in India offer personal loans for education. Unlike a conventional student loan or education loan, a borrower can avail a personal loan for funding the education of any family member.
An education loan comes with lower interest rates, offers tax benefits and gives the primary applicant, that is, the student, a breathing room to repay the loan. On the contrary, the repayment of the personal loan starts from the first month after disbursement. Still, a personal loan is a popular choice because of the following advantages:
• The loan can be taken for funding any educational expenses such as tuition fees, accommodation charges, etc. as there are no restrictions on the usage of funds.
• Personal loans require minimal documentation and have a speedy loan approval process.
• Unlike a student loan where the borrower needs to co-fund a small percentage of the total expenditure, personal loans can cover the total costs.
• Typically, all personal loans are collateral-free loans.
Most banks and financial institutions offer personal loans for studies up to Rs 25-30 lakh for a tenure extending between 12 and 60 months. Lenders often check the age, income level, employment type, repayment history and the credit score of the applicant.
If the lender is satisfied and the loan application is approved, the loan amount is directly transferred to the borrower's account immediately.
The equated monthly installment (EMI) is based on factors like the interest rate, loan repayment tenure, and the principal amount. So before applying for a loan, the following should be considered:
• Estimate The Loan Requirement Correctly:
Applicants should do an accurate estimate of all costs inclusive of travel, accommodation, coaching, study materials, etc. For covering education expenses of wards studying abroad, it is advisable to do the calculation based on the living cost of that country.
• Suitable Tenure And Repayment Plan:
Personal loans for education should be taken from banks or NBFCs that offer flexible repayment options and a feasible tenure. Before closing the deal, it would also be wise to check with the lender for foreclosure charges.
• Interest Rate:
The interest rate on personal loans varies from lender to lender. Applicants with high credit scores can negotiate with the lender for a competitive interest rate.
Conclusion
Most banks often have strict eligibility criteria for sanctioning education loans. A poor credit score, insufficient documents or the course chosen for higher studies can be factors that lead to a rejection of an education loan.
So, if a borrower is unable to get an education loan, a personal loan is the next best option. A personal loan is easier to obtain and offers greater flexibility in terms of usage and repayment than a typical education loan.