Business Loan Or Overdraft – Which Is Better?
Business loan is useful for the business to meet the unexpected monetary crisis. Read to know more about the business loan or overdraft facility.
6 Sep,2022
13:03 IST
3 views
2 Likes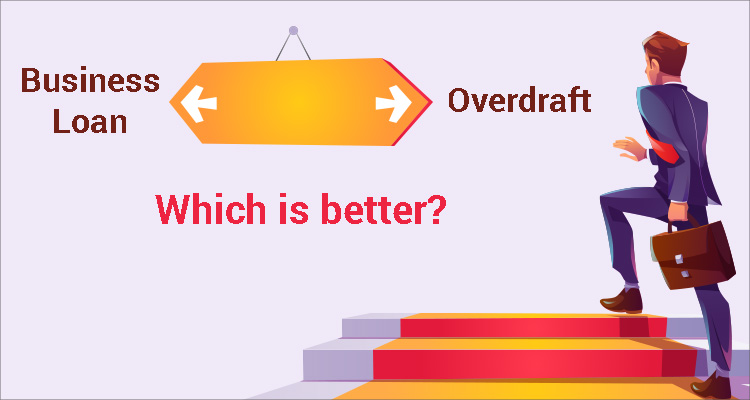 Most aspiring entrepreneurs looking to start a new venture or expand their existing business need money. Often, entrepreneurs at the beginning of their journey do not have the resources to plough into their business. This is where a business loan or an overdraft facility can prove useful.
A business loan or an overdraft can help an entrepreneur meet their working capital requirements or capital expenditure or, for that matter, any other financial needs.
The two types of credit facilities have their own distinctive features and advantages and disadvantages. So, which one is better? Well, this will depend on the financial situation and needs of the borrower.
What Is A Business Loan?
A business loan can either be a collateral-free unsecured loan or a secured loan that requires a borrower to pledge an asset as security with the lender. The business loan can be availed for all types of requirements like working capital needs, expansion, acquiring property or land, buying plant and machinery, paying staff salaries and vendors, buying raw materials as well as for training needs and inventory management.
What Is An Overdraft?
An overdraft facility is a credit facility that allows an entrepreneur to borrow money from their current account, even if it has no balance. It can be used to meet short-term business needs.
The interest rate offered on such a facility will typically vary from lender to lender and across business genres. An overdraft facility is basically a revolving loan where the customer can deposit the money back into the current account and then again withdraw at a later date.
Here are the other key differences between a business loan and an overdraft.
Business Loan Features
• The loan amount is fixed and is borrowed for a definite period of time
• The interest rate is charged on the sanctioned loan amount
• This may be availed as a long or a short-term loan
• Interest rate is calculated on a monthly basis
• The amount of loan disbursed depends on the credit history of the borrower as well as business needs
• The applicant does not need to be an account holder with the lender
• Repayment is usually in the form of equated monthly instalments, or EMIs.
Overdraft Features
• Money can be withdrawn from the current account even if the balance is zero
• The loan is in the nature of a credit line
• Interest rate is charged only on the overdrawn amount
• This is mostly availed as a short-term loan
• The loan is repaid out of bank deposits
• Interest rate is calculated on a daily basis
• The amount of money disbursed as loan depends on the money in the bank as well as the relationship the borrower enjoys with the bank
• The borrower has to be a current account holder to avail an overdraft facility.
Conclusion
Both business loans and an overdraft facility have their own distinct features. Either facility can be availed depending on the needs of the borrower and whether they maintain a current account or not.
Typically, business loans are preferred for longer-term loans of a bigger amount while an overdraft facility is best suited for a smaller loan that needs to be borrowed for a short period of time.