Own a Home with Pradhan Mantri Awas Yojana
Book a home as per your needs under pradhan mantri awas yojana. Credit Linked Subsidy Scheme (CLSS) means government covers interest cost upto Rs. 2.67 Lac for an eligible candidate - IIFL Finance Blog
19 Dec,2017
00:00 IST
747 Views
429 Likes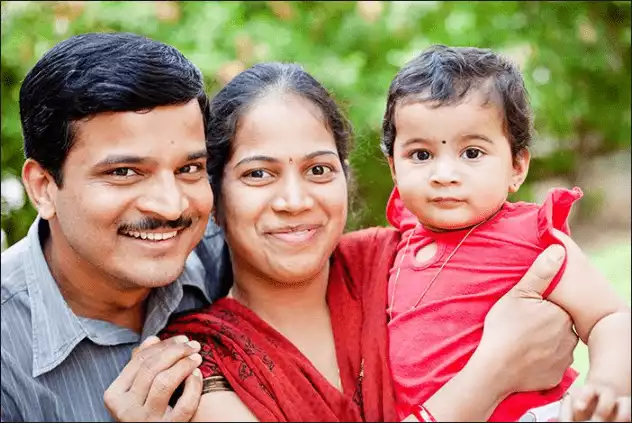 Everybody has a dream to own a house. Government of India is continuously working to ensure this dream come true for all home seekers in the country. To embark on their vision of Housing for All by 2022, they launched Pradhan Mantri Awas Yojana.
Credit Linked Subsidy Scheme (CLSS) under Pradhan Mantri Awas Yojana can be a glad tiding to the pockets of first time home buyers if they know how to take benefits of the scheme.
Home Loan is one of the biggest financial commitments a borrower has. Paying loan EMI has a regular and monthly hit on ones finances. This financial impact can be reduced substantially via the government subsidy (CLSS) if one fits in the eligibility criteria.
India witnesses a majority of EWS, LIG and middle income group staying in rented homes. To combat this concern, government of India launched PMAY and within the yojana, they introduced CLSS. The scheme facilitates subsidy to eligible borrower, ultimately achieving the vision of Housing For All.
Let's know more about CLSS…

Credit Linked Subsidy Scheme:
1. Target group: Economically Weaker Section, Low Income Group and Middle Income Group.
2. Property location: All Statutory Towns as per Census 2011 and towns notified subsequently
3. Interest subsidy (% p.a.): 6.50% for EWS & LIG, 4% for MIG-I and 3% for MIG-II
4. NPV discount rate: 9%
5. Maximum tenure for subsidy calculation: 20 Years
6. Dwelling unit carpet area*: 30 sq. m. for EWS, 60 sq.m. for LIG, 120 sq.m. for MIG-I and 150 sq. mts for MIG-II.
7. Eligibility conditions


Annual household income upto Rs.300,000 (EWS), 300,001- 600,000 (LIG), 600,001-1,200,000 (MIG-I) and 1,200,001-1.800,000 (MIG-II)


Beneficiary family should not own a pucca house either in his/her name or in the name of any member of his/her family in any part of India


Woman Ownership/Co-ownership required for new acquisition (EWS & LIG)



Note: A beneficiary family comprises of husband, wife, unmarried sons and/or unmarried daughters. An adult earning member (irrespective of marital status) can be treated as a separate household.
*EWS & LIG can build a house of larger area but interest subvention would be limited to first Rs. 6 Lac only.
To put it more simply, Credit Linked Subsidy Scheme (CLSS) means that the government will happily cover the interest cost upto Rs. 2.67 Lac for an eligible candidate. There is no upper cap on the value of property https://www.iifl.com/home-loans" target="_blank">Home Loan is taken on.
How does the scheme works?
If one takes a Home Loan of Rs. 6 Lac and is supposedly eligible for a subsidy of Rs. 2.67 Lac, the subsidy amount (Rs. 2.67 Lac) would be reduced upfront from the Home Loan (i.e. the Loan amount would reduce to Rs. 3.33 Lac). The customer will have to pay EMIs on the reduced Home Loan amount of Rs. 3.33 Lac only.
It's more than delivering homes, it is delivering happiness.

IIFL Home Loans is one of the top private lending institutions in facilitating credit linked subsidy to its beneficiaries. A count of over 6000 customers (as on October 31, 2017) under EWS, LIG, MIG –I and MIG-II categories have been benefited with the subsidy via IIFL.