Online Trading is here to Stay
Online Trading is here to stay! Learn about various benefits you can enjoy by online stock trading and share trading.
2 Feb,2017
08:45 IST
113 Views
607 Likes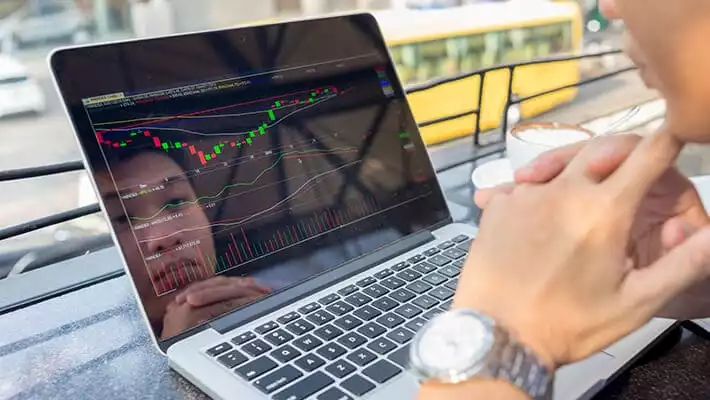 With exposure to global markets and availability of financial market know how a large number of millennials and seasoned investors as well have flocked towards online trading platforms. These platforms are different from your good old – call the broke er to buy a stock model; online trading brings thability to buy or sell financial instruments at your fingertips. It enables you to make your investments or trades on your own as a market participant.
Online Trading Account:
The development in software programming has enabled brokers to provide a better user interface to their clients. The online trading account software is such development. The client places his order directly on the software that can be installed in devices like computers, smartphones and tablets. This provides the ease of functioning to the client. Special attention is paid to the security aspects of the interface as it consists of monetary transactions.
The Benefits:
It's way cheaper
When a client trades through an online trading account, he also helps the broker cut down on operational costs of hiring/ paying employees to cater to trading calls. What a dealer does sitting in the dealing room is directly done by the customer.
It's Quicker
In the stock markets, timing is everything. A span of even a minute can impact your profit/loss ratio. With online trading, this becomes as swift as possible. You see an opportunity you fill in your order and enter the trade. This is faster than calling your broker, waiting for him to pick up and placing your order. And, at times the only reason you'd make a loss is because your broker didn't pick up on time; especially for traders.
It's User Interface
The online portals not only provide the user with order placement but it also provides an array of other information. It provides the user with information like market depth, volatility, historical price chart and real-time news flow. This enables the user to take a more informed decision.
It's personalised
The trader using the online portal can place orders with specific stop-loss triggers and also go a step further with elaborate orders like bracket or spread trades. The trader can also place price alerts, volume spurt triggers onto specific stocks which may not be efficiently placed with the broker. It also makes it possible to track your strategies in real time. Enabling the trader to make immediate tweaks to the strategies and bring alertness in trading.
All these factors enable a more dynamic financial marketplace which goes hand in hand with the current financial market scenario. It's an influential new age of trading.
Apart from trading, insurance plans are available online. Click here to know more.