Not 9.55% or 10.5%. Home loan is at subsidized 6.5%. Confused. Read on…
Under Pradhan Mantri Awas Yojana (PMAY)-Credit Linked Incentive Scheme (CLSS)! Home loans are available at interest subsidy at the rate of 6.5 % for a tenure of 15 years or during tenure of loan whichever is lower.
16 Sep,2016
00:00 IST
108 Views
420 Likes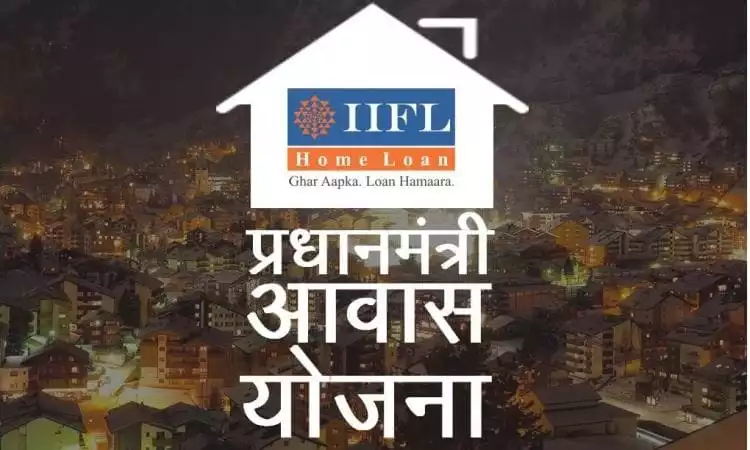 Subsidized interest rates on loans up to Rs 6 lakh! And for remaining Loan Balance, normal market interest rates would apply.
The subsidy can range up to Rs 2.2 lakh.
Direct adjustment of subsidy in beneficiary's Loan accounts electronically.
With Pradhan Mantri Awas Yojana, 3 crores 51 lakh houses have been constructed so far and it's fair to say "acche din aa gaye hai!"
Thanks to Pradhan Mantri Awas Yojana (PMAY)-Credit Linked Incentive Scheme (CLSS)! Home loans are available at interest subsidy at the rate of 6.5 % for a tenure of 15 years or during the tenure of loan whichever is lower. You can save up to Rs 2 lakh 20 thousand, further, reducing your EMIs. Here's how?
About the Scheme
In order to provide a better living & boost the economic growth of those whose annual household income is less than Rs 6 lakh, Prime Minister, Mr. Narendra Modi launched a scheme namely, 'Pradhan Mantri Awas Yojana' (PMAY) on June 25, 2015. Born with a noble mission, the Yojana aims 2 crore new houses across the nook and corner of India by 2022. The Yojana would benefit people irrespective of their caste, creed, and religion. Amazing! Calculate.
One of the most prominent verticals of the Yojana is Credit Linked Subsidy Scheme (CLSS). The scheme would benefit families/households earning up to Rs 6 lakh per annum. Leveraging this scheme, you can avail the Home Loans at subsidized interest rates, which are much below the market rate.
Benefits of PMAY – CLSS? The loan gets reduced up to 2,20,000/- upfront from Principal. outstanding
Now the question pops in your mind – Who are the beneficiaries? How are they covered? What is the eligibility Criteria? What do they need to do to obtain subsidy? Right?
The beneficiaries include those family/households whose annual income is up to Rs 6 lakh on an annual basis. These beneficiaries should be first time home buyers. Another question – where would the subsidy come from? The leverage would be coming from the Central Government Treasury.
Say "Yes" to PMAY-CLSS Benefits
In what would be a major convenience to you, when you can avail the home loans at subsidized rates, much below the market rate of 9.55%. Let's calculate the benefit.
Indicative Illustration –
Let's have glance on the above graph – If a person takes a home loan of Rs 6,00,000/- at normal 10.5% interest rate for 15 years tenure, the EMI would stand Rs 6,632/- Whereas, if a person leverages PMAY scheme, and avails home loan at subsidized rates, the EMI would stand Rs 4,050/- a month. Savings of around Rs. 2000!
However, if the loan amount exceeds Rs 6 lakh, the excess amount will fall under the bracket of normal market interest rates. So, If a person availed Rs 10 lakh as loan amount, subsidized 6.5% interest rate would be applicable only on Rs 6 lakh. And the remaining Rs 4 lakh balance would fall under the bracket of a normal home loan at market rates.
Calculate your EMI, loan amount, savings, tenure.
Remember Other Indispensable Eligibility Criteria for Availing Benefits
Important flash-points in eligibility-
The applicant should not own a pucca house in any parts of the country either in his name or any family member's name.
Female participation in property is also an indispensable criterion. As per the law, the registration should be done either in the name of any female member of the family or in joint basis.. A pro women scheme! However, in a case of no adult female member, the male applicant can get the property registered in his name.
Have You Googled IIFL Savings Calculator?
With just a few clicks on our calculator, you can calculate your savings on EMI. Download the calculator, enclosed in the excel sheet and start calculating the savings!
Location –
The location of your property should fall under 4041 Statutory towns (meaning all places with a corporation, municipality, cantonment board). This should be according to 2011 census.
4 Methodologies of PMAY-
In addition to CLSS, there are other 3 verticals of PMAY, illustrated below –
The government also underlined that eco-friendly technology should be considered while construction of houses.
Tenure of Mission –
The mission started on 25 June 2015 and will continue for years to come. Rs 8,1975 crore would be the total expenditure for the project. PMAY-CLSS would be implemented in three phases:
Phase 1 – This initial phase would cover 100 cities and the tenure is from April 2015 to March 2017.
Phase 2 – Under the purview of the second phase, 200 cities would be covered; and the tenure is from April 2017 to March 2019.
Phase 3 – The last phase would cover remaining 200 cities and would last from April 2019 to March 2022.
Genesis –
The roots of the Yojana (previously known as 'Housing for All') can be tracked back to 9th June, 2014 when the Hon'ble President of India announced "By the time the nation completes 75 years of its Independence, every family will have a pucca house with water connection, toilet facilities, 24X7 electricity supply and access." (Source – Ministry of Housing & Urban Poverty Alleviation PMAS guidelines).
Conclusion
Chiseled to a nutshell, the PMAY-CLSS unveils a big bucket of options for the targeted groups of the urban society. Beneficiaries would be identified leveraging SECC-2011 data (Socio-Economic and Caste Census). And funds would be transferred electronically directly to the beneficiaries loan account. Feeling the pulse of the requirement, the government would set up National Technical Support Agency to facilitate technical support to the project.