Improving Lives: 98 Smart Cities
Do you know the progressive government reform that will provide a better quality of life to its citizens?
16 Apr,2016
03:30 IST
52 Views
220 Likes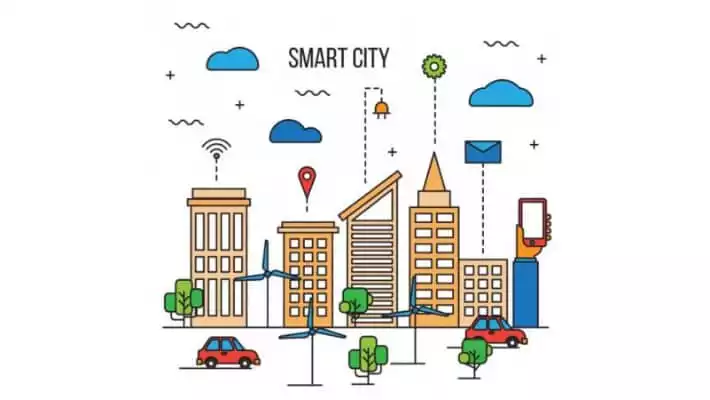 Are we heading towards a meaningful change?
Do you know the progressive government reform that will provide a better quality of life to its citizens?
Soon, Indian cities will become "Smart" and residents will live a better life. Yes, we are talking about Smart Cities Mission. We are going to live in smart cities, where there will be built in safety and sustainability. In order to improve public life, the government is funding municipal bodies to bring in a meaningful change in the society. From Sewage to traffic, from governance to home loans – everything will become smart. The objective of making a city smart is facilitating quality life to its citizens with the usage of smart technology. The application of sophisticated technology will usher a sustainable & clean environment surrounding us and make our life easier & simpler. One of the major impacts will be on urban housing. To promote housing, the government has launched "Housing for all by 2022". Further, in order to make housing affordable for average Indian middle class, the government provides Rs 2, 20,000 interest subsidy on home loans under Credit Linked Incentive Scheme of Pradhan Mantri Awas Yojana (CLSS-PMAY).
More than 30% of the population of India resides in cities. These people generate 63% of India's economic activity. The Smart Cities Mission would enlighten their lives in an unprecedented way. This is projected to enhance good governance, boost economic growth and bring forth better results for urban residents.
The phrase "Smart City" is becoming popular and has become a word of mouth nowadays. There is no universal definition of this; it differs from place to place and from city to city. The connotation is different in different places but one thing is common everywhere - it indicates economic development and improved quality of life for its citizens. The entire urban ecosystem can be represented by physical, social, institutional, economic infrastructure.
Elements of a Smart City
So, a smart city would give us better facilities and housing opportunities. The usage of sophisticated technology will bring forth better citizen services, smart meters & water management, water quality monitoring, energy efficiency & green buildings, intelligent traffic systems, skill development centers and much more.
Let's have glance on the 98 Smart Cities -
| | | |
| --- | --- | --- |
| Agartala | Agra | Ahmedabad |
| Aizawl | Ajmer | Aligarh |
| Allahabad | Amravati | Amritsar |
| Aurangabad | Bareilly | Belagavi |
| Bhagalpur | Bhopal | Bhubaneswar |
| Bidhannagar | Biharsharif | Bilaspur |
| Chandigarh | Chennai | Coimbatore |
| Dahod | Davanagere | Dehradun |
| Dharamshala | Dindigul | Diu |
| Durgapur | Erode | Faridabad |
| Gandhinagar | Ghaziabad | Greater Hyderabad |
| Greater Mumbai | Greater Warangal | Guwahati |
| Gwalior | Haldia | Hubbali Dharwad |
| Imphal | Indore | Jabalpur |
| Jaipur | Jalandhar | Jhansi |
| Kakinada | Kalyan Dombivali | Kanpur |
| Karnal | Kavaratti | Kochi |
| Kohima | Kota | Lucknow |
| Ludhiana | Madurai | Mangaluru |
| Moradabad | Muzaffarpur | Nagpur |
| Namchi | Nashik | Navi Mumbai |
| New Delhi Municipal Council | New Town Kolkata | Oulgaret |
| Panaji | Pasighat | Port Blair |
| Pune | Raipur | Rajkot |
| Rampur | Ranchi | Raurkela |
| Sagar | Saharanpur | Salem |
| Satna | Shillong | Shivamogga |
| Silvassa | Solapur | Surat |
| Thane | Thanjavur | Thoothukkudi |
| Tiruchirappalli | Tirunelveli | Tirupati |
| Tiruppur | Tumakuru | Udaipur |
| Ujjain | Vadodara | Varanasi |
| Vellore | Vishakhapatnam | |