How NRIs Finance their Dream Homes?
RBI rules permit NRIs to purchase residential or commercial properties in the country as many as they like. But they need to know certain important aspects that will help them turn their dream into reality.
11 Aug,2016
02:30 IST
19 Views
209 Likes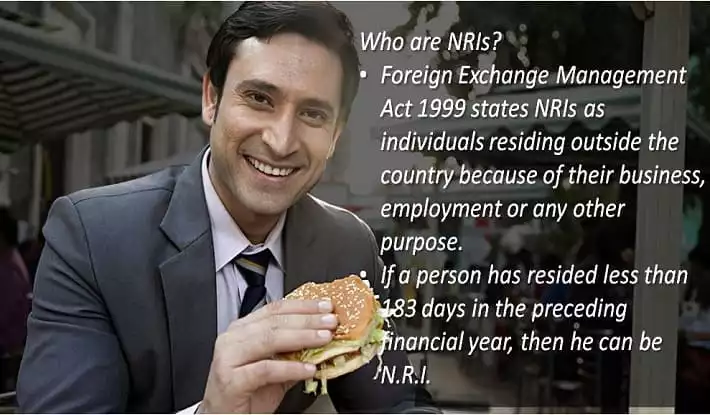 Moved abroad but want to buy a home in India?
Don't worry home loans are available even if you live miles away from your country. The Indian government is trying all the ways to help non-residents in achieving their dream home. On one hand, RBI rules permit NRIs to purchase residential or commercial properties in the country as many as they like. On the other hand, Banks and NBFCs bring forth attractive home loan offers for them. Just they need to know certain important aspects that will help them turn their dream into reality-
Let us elucidate this with an example – If Rajesh left the country on August 15, 2015, to work in Taiwan. He is NRI because he lived less than 183 days in the preceding financial year.
Like resident Indians, non-residents can also apply for the NRI Home Loans in India. Their comfort and convenience are at par with the standard loans for homes. However, there are certain distinguishable factors that you need to know.
Higher rate of Interest –
As compared to the resident citizens, NRIs have to pay a little higher interest rate that may vary from 0.25 % to 0.5%.
Smaller Tenure of 5 to 15 Years –
Generally, NRI loans are disbursed for a shorter period of time because they repay the loans within less time as compared to the resident Indians. Secondly, they willingly borrow the home loans for a shorter duration.
Repaying Home Loans –
Do you know how do NRIs repay their home loans? They repay the amounts through their Non – Resident External (NRE) and NonResident Ordinary (NRO) accounts in India.
It is a well-known fact that most of the investors prefer to invest in their "origin" state. And what would be more convenient if the "origin" state has the well-developed infrastructure and friendly investment policies? Investor's decisions are influenced by the economic status of the city. Investment is really a worth if the city or town exhibits the following attributes -
Houses Major Commercial Establishments –
Establishment of big corporations, banking & financial institutions, MNCs is considered as an important yardstick for economic development of a city. The commercial and financial institutions encourage the economic empowerment of citizens there.
Education –
Education is vital for the social, cultural and economic development of the city. People migrate to cities, where there is a facility of higher and good quality of education.
Political Stability -
One of the factors that drive real estate investment is the political outlook of the city. A stable government gives investors the confidence what they are looking for.
Convenient Government Rules –
Who would not like to invest in a place where there is ease of investment? If the tax provisions are simple, investors are encouraged to outlay in the real estate projects. Gujarat is an industrialized state; it has investor friendly policies. NRI deposits in Gujarat are more than 50 thousand crores. Amazing!
With the enforcement of the Real Estate Act, and Union Budget 2016-17 incentives to real estate sector, we can expect a positive outlook in the real estate sector.
Legal system –
Real estate investment involves lots of paper works. And in the case of any dispute between the parties, the matter is governed by the local law of the land. That's why NRIs prefer simpler laws and investor friendly norms.
Financing of the Home
After site selection, the next task of the borrowers is to approach the lenders for their home loans. Like resident Indians, NRIs also approach banks and NBFCs for mortgage financing. What you need to know is the maximum and minimum possible NRI home loan amount. If we talk about the maximum number, banks and housing finance companies sanction home loans equal to 85% of the residential property cost. However, the maximum loan amount and down payment also depend on lenders to lenders and case to case basis.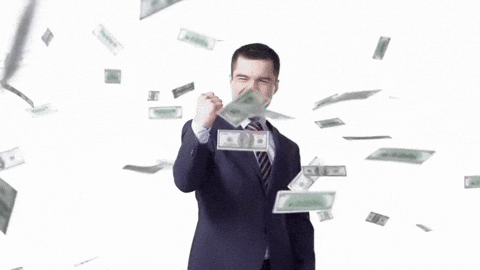 Suppose if an NRI approaches a renowned bank for home construction or extension, the lender can approve 85% finance of the total property value. But if an NRI decides to purchase a plot, he/she may get 75% finance. Plus, the plot must be for residential uses and should fall within municipal limits and should be a nonagricultural (non-farm) land.
In the above example, we noticed the variation in approved percentage; it depends on case to case basis (as mentioned above).
There are few cases, where 89-90% money is financed i.e. mostly if the loan amount remains less than 50 lakh. Yes – you have read the right.
At intervals, lenders bring forth home loan offers where they agree to sanction a higher percentage.
Moving over to minimum loans, financial institutions have also set minimum home loan range. But the range varies from bank to bank, NBFC to NBFC; it can be up to 5 lakh for some, and some even prefer to sanction 10 lakh as minimum home loan amount for NRIs.
Thanks to prominent builders, who are building high end and luxury projects with sound infrastructure? NRIs prefer to invest on pre-approved projects because of safety and reliability. The purchase of property involves certain mandatory norms. In this regard, we would say, NRIs need to complete their registration formalities. Moreover, PAN Card obtainment is also indispensable for complying with Income Tax rules and regulations.
IIFL Home Loans are providing NRI Home Loans at most competitive interest rates. Get in touch with us so that we can make your dream come true.