What Is The Average Credit Score For Genders?
Are there any differences in average credit score between genders? Find out in this guide. Learn about the factors that affect credit score and how it varies between men and women.!
23 Jan,2023
10:55 IST
2763 Views
1066 Likes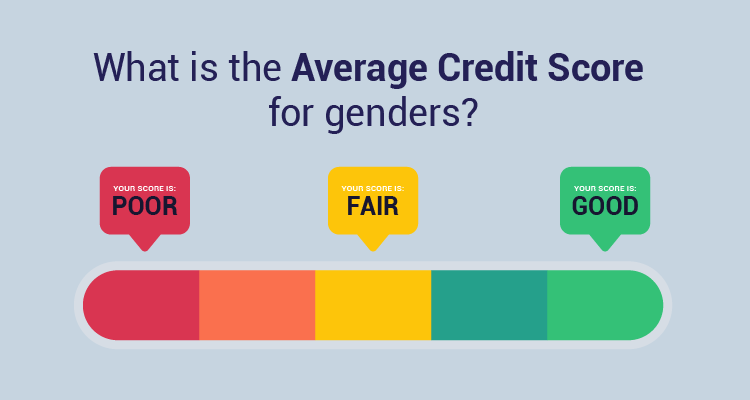 The income disparity between men and women is well-known. The labour market has debated and researched this phenomenon extensively. However, what about the disparity between men and women concerning lending and credit scores?
Changes in regulations prohibit lenders from discriminating against groups based on their demographics, such as race, colour, nationality, religion, or gender. Yet, it is difficult to assess this subject.
Despite the absence of this information, some credit reporting agencies, including Experian, can provide data on credit scores and usage by gender. The company published an analysis of the issue in 2020 that broke down the gender gap. This article examines the historical background and numbers for men, women, and credit scores.
How The Equal Credit Opportunity Act Of 1974 Changed Things?
In the 1970s, women were prohibited from taking out loans or applying for credit without a male cosigner. They were also typically required to pay a higher down payment if they purchased a home than male applicants.
Credit access is no longer discriminated against based on gender because of the Equal Credit Opportunity Act (ECOA) of 1974. Although there are still gender-based wage gaps, women and men have largely equal access to and usage of credit.
Credit And Debt For Women vs Men
The difference in CIBIL scores average between men and women are not completely understood. The ECOA is largely responsible for this.
A parity between average CIBIL scores for men and women is similar in the mid-2010s, and both averages have increased by 10 points since 2015. Modern credit scoring models do not consider gender factors.
A difference exists between how men and women accumulate debt. Compared to women, men have approximately 9% more debt on average. The difference is that men tend to hold more debt than women in all categories except one. Compared to women, men have about 10% more debt on their mortgages and home equity lines of credit (HELOCs), 16% more debt on their auto loans, and 20% more debt on their loans.
As a whole, women owe slightly more in student loans than men. However, the increase is less than 3% compared to men's student loans. The average number of credit cards held by women is 4.5, compared to 3.6 by men. Concerning credit card balances, there is only a $125 difference between genders. The difference is not statistically significant at just 2%.
Apply For An Ideal Loan At IIFL Finance
Whether you need funding for a personal or business goal, IIFL Finance can help. For all your financial needs, we offer a range of loans, including gold loans,
business loans
, personal loans, and more. We offer hassle-free loan applications tailored to meet your capital needs. Apply today!
FAQs
Q1. What is a credit score?
Ans. Credit scores determine the consumers' creditworthiness ranging from 300 to 900.
Q2. Does average credit score differ for men and women?
Ans. There is no difference in the average credit score between men and women.