Retail Business Loans: How To Qualify And Use Your Loan
Applying for retail business loan application & want to understand the process? Read to know more in details about retail business loan.
26 Sep,2022
09:55 IST
5 Views
7 Likes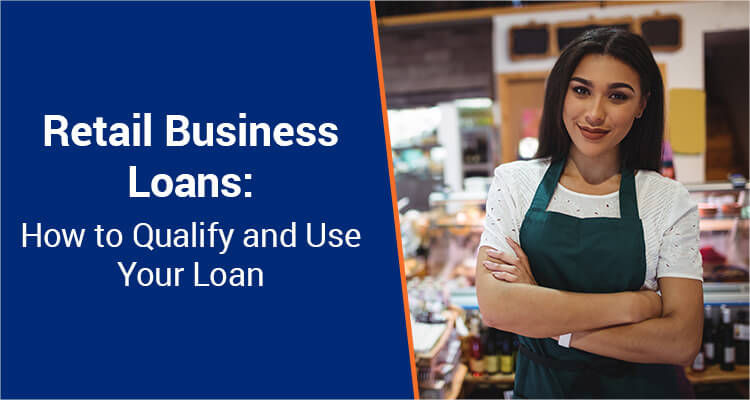 India has dozens of commercial banks and hundreds of non-banking finance companies. This high competition means many lenders have created customized business loan products according to the industry of the borrower.
This customization is aimed at not only providing a hassle-free experience to the borrowers but also at ensuring that the loans cater to the different requirements of companies operating in sectors such as agriculture, manufacturing and services as well as specific domains such as tourism, hospitality, transportation, logistics, and retail.
Small businesses can avail several types of business loans. These include:
• Small business loans
• Working capital loans
• Merchant cash advances
• Lines of credit
• Equipment financing
A retail business loan is customized to meet the requirements of shop owners, mom-and-pop neighbourhood stores, and other retail establishments.
Before offering a business loan, a lender would typically want to be assured that the borrower can pay back the loan and interest in full, within the loan period and does not default on the loan.
Most borrowers would typically need the following criteria to be in good order:
• A credit score of at least 700 and ideally above 750
• At least two years of operating history of the business, though this can be six months for small loans
• Annual business income and stable cash flows
• Use of the money and a strong business plan
• Tax returns filed by the borrower and the business
• Any ability for the borrower to submit collateral
Like businesses in other sectors, a retail business owner often needs money to manage finances for meeting day-to-day expenses or for long-term growth of the venture.
Specifically, a retail business loan can be used in several ways in order to grow a small business. These could include some of the following:
• Buying Inventory:
This is the most common use of a retail business loan. Retail businesses need to keep a stock of product on the shelves so that customers get what they want, when they want.
• Expansion:
Retailers may want to open more stores or expand the existing store network.
• Buying Or Renting Real Estate:
Expansion would require a retail business to buy or lease more real estate, and this needs money that a business loan can cover.
• Hiring More Staff:
As the stores grow, the owner will need to recruit more people to help with customers and manage everything from inventory to accounting and sales.
• Buying State-Of-The-Art Technology:
Automation and robotics can go a long way in improving efficiency and productivity, and a business loan can help provide for this expense.
• Upgrade Interiors:
Retails stores often need to spruce up their stores and improve the look and feel to attract and keep consumers in the store. This could involve a new coat of paint or more extensive repairs.
• Marketing Campaigns:
Many retail establishments fail to take off because of lack of visibility in the market. So, they need to spend money on marketing and advertising.
Conclusion
A retail business loan comes in several forms and can be used in myriad ways. Whether it's a neighbourhood grocery store, a supermarket or a large outlet that sells expensive gadgets and appliances, all types of retailers can benefit from a business loan to establish their ventures and grow their operations.