What Is the Difference Between Mutual Funds and Share Market?
While you may be tempted to invest directly in equities, Mutual Funds have their advantages in the long run. This article discusses the merits and demerits of both vehicles.
23 Oct,2018
03:00 IST
358 Views
452 Likes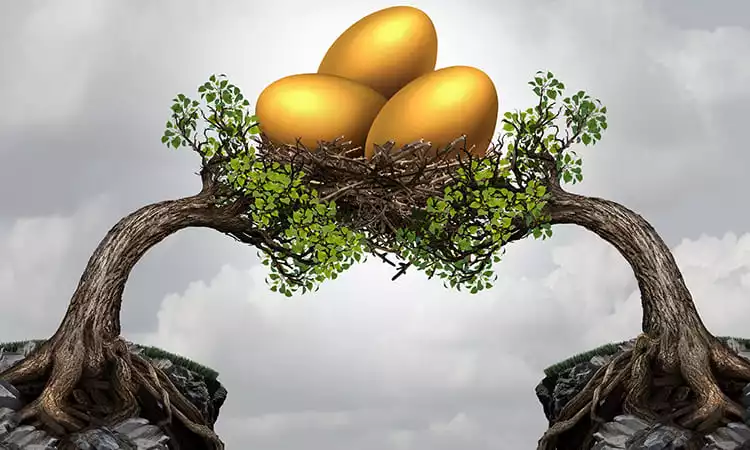 If you are in the financial markets, you have two choices. You can either choose to directly invest in equities or you can choose to go indirectly through the mutual funds route. The graphic below captures the essential difference between investing directly via equities and through the mutual funds route.
Let us first look at the essential difference between these two forms of investing before going into the relative merits and demerits of both the approaches.
How Direct Investing Differs from Indirect Investing
Nowadays investing directly in the equity markets is quite a simple process. You can open a trading account along with a demat account, complete some basic KYC formalities as required by your broker and you are good to trade. When you buy the shares, you can directly get the shares credited into your demat account. The demat account is like a bank account for your shareholdings. So if you are holding 50 shares of Infosys then it implies that you are part owner of the company and can attend their AGMs and also vote on various resolutions. You can participate in the stock markets directly as a trader or as an investor.
A mutual fund investor will invest funds indirectly. He puts money with the mutual fund (equity fund or debt fund) and the fund manager then takes the decision on where to invest and how to invest. For his investments in the mutual fund, the investor gets a statement of account affirming how many units he is holding. The entire portfolio of the fund will be sub-divided into units and investors will hold units. These units entitle them to participation in the fund's net asset value (NAV). When you are invested in mutual funds, you are not the part owner of the company, unlike in direct equities.
How Do You Benefit from Direct Equities?
When you invest directly in equities, you can participate in the growth of the company. For example an amount of Rs.1 lakh invested in Havells in 1996 would be worth nearly Rs.30 crore today. Of course, not all shares will appreciate like Havells or Eicher. But, when you invest directly in equities, there is the potential for you to generate wealth through that route over the long term. You can participate in the stock markets directly as a trader or as an investor. A trader does not get too much into the merits and the demerits of the stocks. Their focus is more on the momentum of the market and what the charts are undertaking and what the news flows are hinting at. Investors are more long term players.
The risk in equities is that you need to understand companies thoroughly before buying them. Hundreds of companies in the stock market have either gone into losses or have vanished altogether. Small investors may not have the ability to track so much of information about companies.
That Is Where Mutual Funds Can Overcome the Challenge
Instead of investing directly in equities, you can also invest indirectly through equity mutual funds. This will address 3 key challenges for the investor. Firstly, the investor can participate in the market with a small investment. You can participate in equity funds with investments as low as Rs.1000. This gives you access to a diversified portfolio of stocks. You are, therefore, not exposed to a single stock or just a handful of stocks. Secondly, when you take the mutual funds route, you get the advantage of professional management of your money. The MF is managed by a professional fund manager and is supported by a team of analysts, traders and chartists. This reduces your risk substantially. Thirdly, mutual funds are very strictly regulated by SEBI and the mutual funds are required to adhere to high standards of transparency and disclosure. This also reduces your investment risk.
So how do you take a comparative view? Both the options of direct equities and mutual funds are open to you. The decision has to be taken based on your comfort with direct equities, the need for diversification etc. One big advantage that you will find in mutual funds is that you can participate through systematic investment plans (SIPs). These SIPs not only sync with your income flows but also give you the benefit of rupee cost averaging. Above all, SIPs can help you plan your long term goals. That is the key!