What Is Better? Debt Mutual Funds or Fixed Deposits?
Bank Fixed Deposits (FDs) have remained a preferred investment avenue for conservative investors for a very long time. Debt Mutual Funds offer a more flexible alternative to such investments. Read along to find out how they differ..
4 Oct,2018
01:30 IST
156 Views
1065 Likes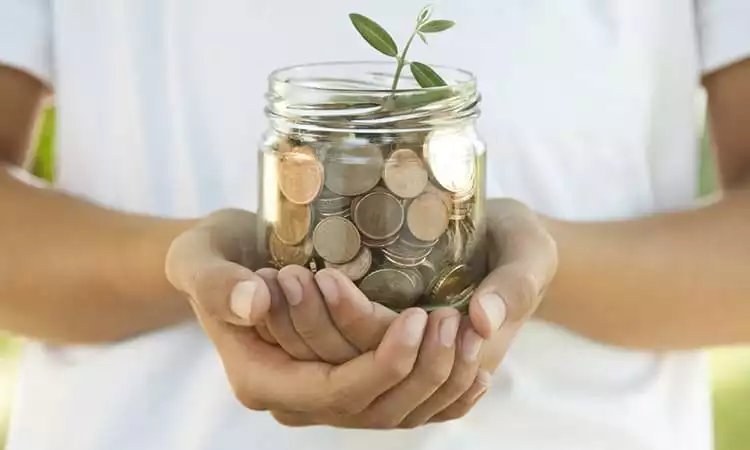 Bank Fixed Deposits (FDs) have remained a preferred investment avenue for conservative investors for a very long time. The reasons are not far to seek. Yields on bank FDs were attractive, they were absolutely safe and secure and you could invest in bank FDs at your friendly neighborhood bank itself. Things have changed in the last few years. The yields on FDs have come down with falling interest rates and people are increasingly seeing the benefits of debt mutual funds. Let us look at a comparison.
While individual investors are still using the equity funds route for indirect investments, they are beginning to realize that there is some merit in investing in debt funds too. Let us look at a 5-point comparison of bank FDs vis-a-vis debt funds.
How They Compare on Annualized Returns?
The big difference is that debt funds offer a lot of flexibility and choice. Bank FDs are now giving just about 7-7.5% interest on their FDs. Of course, this is fully secure but then the interest is taxable at your peak rate of tax which is not a very good idea. Also, bank FDs will only pay you the interest rate that is committed. On the other hand debt funds will also benefit from falling interest rates as debt funds experience NAV appreciation when rates fall. This benefit is passed on to investors. That is why debt funds give returns over 9% on an average. Of course, you can still get higher returns if you take credit risk but let us forget about that for the time being.
How They Compare on Risk Metrics?
If you were to look at pure risk then the bank FD will surely score higher. That is because the bank FD has a virtual guarantee. One can argue that bank insurance is limited but that is not the point. PSU banks and large private banks have the tacit backing of the RBI to avoid systemic risks. These bank deposits are perfectly safe. Your debt funds entail a higher risk for higher returns. If you are into gilt funds then you are exposed to interest rate risk when rates go up. If you are into credit opportunity funds, then you are also exposed to default risk. While risk is managed quite efficiently in case of debt funds, it surely has a higher risk element compared to bank FDs.
How They Compare on the Liquidity Front?
Debt funds are surely more liquid. You can give a redemption request and get the funds back into your account latest by T+1 day. To that extent, they are almost like near cash. Of course be cautious about the exit loads and ideally exit these funds in a manner that they do not entail exit load cots to you. Technically, bank FDs are also liquid as you can either break the FD or you can take a loan against the FD, which is available to you over the counter. But that still is a time-consuming formality and FD loans have a cost attached to it. Debt funds surely score on the liquidity front.
How They Compare on the Tax Front?
If you are holding debt funds for the short-term (less than 3 years) then there is no real difference between bank FDs and debt funds. Both are taxed at your peak rate of taxation. In fact, bank FDs qualify for the basic exemption and that will work in favor of bank FDs. However, if you are holding the debt fund for over 3 years then you pay a concessional rate of 20% tax on the LTCG. What is more; you can get the benefit of cost indexation which will reduce your tax burden substantially.
| | | | |
| --- | --- | --- | --- |
| Transacting the Fund | Amount | Taxing Capital Gains | Amount |
| Bought ABC Debt Fund | May 02nd 2015 | Actual Capital Gain | Rs.29.50 |
| Purchase NAV | Rs.100.00 | Index Value for 2015-16 | 254 |
| Sold ABC Debt Fund | May 10th 2018 | Index Value for 2018-19 | 280 |
| Selling NAV | Rs.129.50 | Indexed cost of Buying | Rs.110.24 |
| Capital Gains | Rs.29.50 | Taxable Capital Gain | Rs.19.26 |
In the above case, the investor will pay tax at 20% on Rs.19.26 which is the taxable capital gain after indexation. That is how debt funds become more efficient in LTCG taxation.
How They Compare on Flexibility and Transparency
This is again an area where the debt funds will score. You have a choice, you can switch based on your view, market conditions etc. When you take a bank FD you do not know where the money is invested. When it comes to debt funds you have the transparent portfolio in front of you each month and the NAV daily. That is surely an advantage for the investor. Also, SIPs funds can be tagged to goals.