What Is The Best Way To Secure And Invest Your Salary?
The concept of future planning is changing from saving your salary to investing your salary. When you receive your salary, you obviously have some fixed commitments.
1 Aug,2018
03:00 IST
23 Views
258 Likes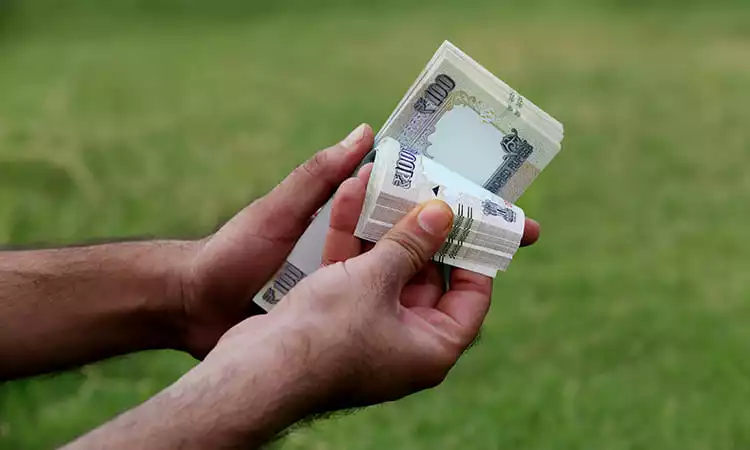 The concept of future planning is changing from saving your salary to investing your salary. When you receive your salary, you obviously have some fixed commitments. There is rent, there are household items and then there are school fees and other commitments. Once these are done, the next step is to see what you do with the surplus. Here are the five steps you can follow to use your salary more intelligently from a long-term perspective.
Start By Creating A Household Budget
This may sound quite simple but is actually quite a tricky proposition. Here is why! Most of us treat a budget as a mere recording of expenses and incomes. That is the wrong approach. You cannot treat your savings potential as your residual after expenses. It should actually be the other way round. For example,e if you are currently left with a 20% surplus, then try to be a little aggressive and target that you will save 30% of your salary. Reduce your expenses, especially the wasteful ones, accordingly. Once you make your savings as a commitment then you get a better handle over your expenses. Once you are clear that 30% of your salary can be saved, the next question is what to do with it.
Start By Creating An Emergency Fund
An emergency fund is not a productive asset but it is liquidity that you can fall back upon in the event of any emergency. There could be medical emergencies or other family emergencies. Family functions may require sudden travel. You cannot be running around for funds at that point of time. Transfer around 1/3rd of your savings into an emergency fund which can be parked in a liquid fund. Once you reach 3 months income as emergency fund, you can stop at that point. Since you money is in a liquid fund, it will continue to earn more than your savings bank account.
Don't Forget To Take Insurance On Life And Health
If you are the sole breadwinner, then ensure that you are adequately insured. If you and your spouse are earning then ensure that both are ensured. Nearly 1/3rd of your saving must go towards buying a life cover and a health cover for your family. When you buy a life cover, don't fall for products like endowments plans and ULIPs. They may look like attractive investments but what you need is the sizable cover. That is only possible through term covers. Keep your insurance and your investments separate. When it comes to health cover, you can get a better deal by opting for a family floater. That gives a large cover and also is more economical. With rising healthcare costs, that is a must!
Start An SIP On An Equity Fund
Once your emergency fund and insurance are taken care for, go for an SIP. Do not immediately worry about goals like retirement and children's future at this point of time. Just start an equity mutual fund SIP with the balance 1/3rd with immediate effect. Let us see how it will work for you in terms of your savings structure?
Monthly net earnings Rs.90,000 and monthly savings at Rs.27,000 (30%)
Month
Emergency Fund
Life Cover
Health Cover
Equity SIP
Total Savings
Month 1
Rs.9000
Rs.7,000
Rs.2,000
Rs.9,000
Rs.27,000
For next 1 months in
Liquid Fund
Short Term Debt Fund
Short Term Debt Fund
Diversified Equity Fund
Yield on the Investment
6%
7%
7%
14%
Value after 12 months
Rs.111,575
Rs.87,254
Rs.24,930
Rs.116,551
How the fund is utilized
Paya premium to get term cover of Rs.3-4 crore
Get a family floater of
Rs.10 lakhs
If you look at the above table it is apparent that you can achieve unimaginable things with a simple savings and investment plan. Here are 4 things that follow from this plan:
Your emergency fund contribution can be stopped after 2½ years as you would have reached your target of 3 months' income.
You can create a SIP for the life cover and for an annual premium out of your savings you can actually get a term cover of Rs.3-4 crore depending on your age.
Your family health worries are now taken care of with a Rs.10 lakh floater health insurance to cover any emergencies and hospitalization
Your equity SIP will interestingly grow into Rs.24 lakhs at the end of 10 years and Rs.1.20 crore at the end of 20 years.
Finally, Start Creating A Financial Plan
Now that you have come so far, use this opportunity to sit down with your financial advisor and create a long term plan to meet your goals. You are in business!