What Are Equity Funds?
An equity fund is a type of a mutual fund that invests predominantly in equities or stocks. Read more to find out how equity funds can help your investments..
26 Sep,2018
23:45 IST
120 Views
573 Likes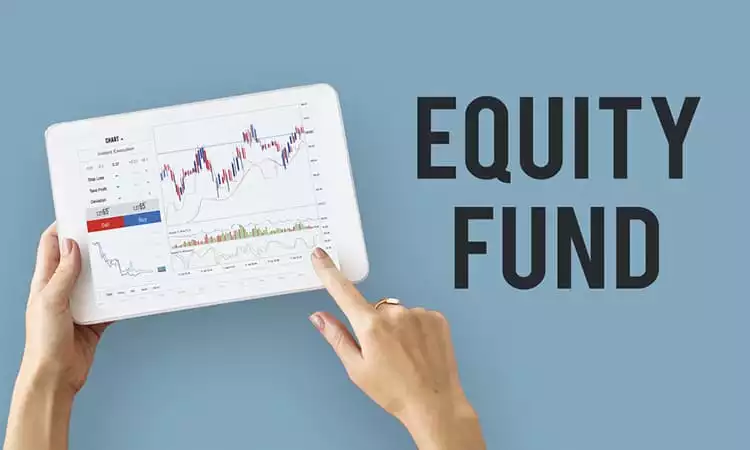 An equity fund is a type of a mutual fund that invests predominantly in equities or stocks. As an individual there is a limit to the number of stocks that you can buy with your capital. That is where an equity fund fits in. An equity fund pools small amounts of money from a large number of retail investors and then invests the money in the stock market. Because it has a large corpus it is able to buy a much larger number of quality stocks. As an investor you get indirect access to a large portfolio of equities by investing in an equity fund.
In India out of the total mutual fund AUM of over Rs.23 trillion, equity funds account for around Rs.8 trillion of AUM while debt funds also account for an equal amount. The major investors in equity funds are small and medium-sized individual investors who find it a good method of participating in the market even with little access to market information.
An equity fund is important for a variety of reasons. It is not only simple to invest and easy to understand but also gives unique benefits to the investors. In fact, equity funds are a very good method of creating wealth in the long run, especially if you are willing to adopt the systematic investment plan (SIP) route. Here are some reasons why equity funds score.
Equity Funds Help You To Diversify Risk
Before we get into the concept of diversification, let us understand with a real example. Assume that an investor allocated Rs.50,000 across 3 shares; SBI, DLF, and TVS Motors. A week after he invested, the RBI raised the interest rates. What the investor did not realize was that all the 3 stocks were rate sensitives; meaning they will move negatively with rising interest rates. He had spread across 3 sectors but had failed to anticipate that he was not diversified thematically. That is where an equity fund manager comes in handy. They use their expertise to spread the portfolio across themes, size, valuations, and sectors. As a result, you have a portfolio that is immune to macro shocks.
Equity Funds Manage Money Professionally
The big advantage with equity fund managers is that they have much larger information and network resources available to them. With their team of analysts and fund managers, they are better equipped to handle money in a professional way. Information is the key in this business and professional fund managers have access to high-end resources like Bloomberg, Reuters etc. Lastly, fund managers have access to corporate management, board meetings, analyst conferences and all these are instrumental in helping run money a lot more professionally.
Equity Funds Can Help To Even out Volatility Over Time
One of the big risks that you run in equity markets is volatility. How exactly do equity funds help you to tide over volatility? Firstly, fund managers are better positioned to make subtle portfolio shifts. For example, shifting portfolio from cyclical to defensives or from mid-caps to large caps are shifts that fund managers can easily do. Secondly, you have the power of SIP in your hands. If you systematically invest in an equity fund over a long period of time then you are bound to even out the volatility and outperform the lump-sum investor. The net result is that equity funds make time play in your favor.
A Wide Array of Products at Your Disposal
One of the main reasons why equity funds score is because they offer an absolutely wide array of choices to the investor. For the long-term wealth creator and the wealth planner, there is the diversified equity funds. If an investor wants to just tag the market then you have index funds. Additionally, if you are looking to take a partially higher risk to play trends and cycles, then you have sector funds and thematic funds. Finally, if you are an avid believer in the long-term mid-cap viability story then you have dedicated mid-cap and small-cap funds. In short, there is an answer for every need within equities.
Equity Funds Entail Lower Risk And More Tax Efficiency
To begin with, equity funds are not risk-free. In fact, they entail higher risk than debt funds and balanced funds. When we talk of risk we are comparing with direct equities. The advantages of diversification and professional management make equity funds a less risky bet compared to direct equities. An important aspect is tax efficiency. Even with the 10% tax on LTCG, equity funds score over debt funds and liquid funds on the tax aspects. And if you want a tax exemption, you can take the ELSS route.
So, in the complex world of financial investments, equity funds definitely score!