What are the Best Real Estate Areas in Bangalore?
Proposed metro railways & highways, increasing number of expatriates and potential of this electronic city to generate huge employment make Bangalore the best area to purchase your own home.
7 Jul,2017
03:30 IST
33 Views
325 Likes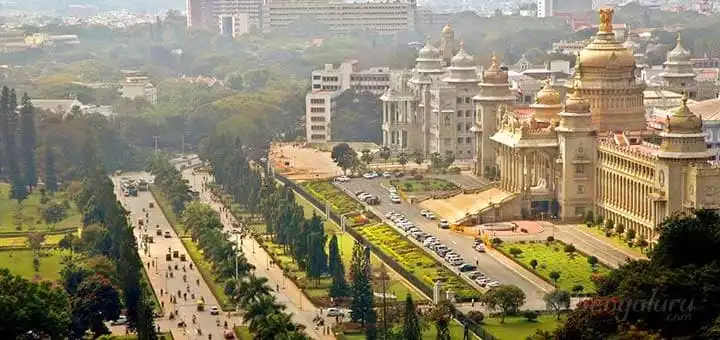 Written by Siddarudha Gangshetty
Some of you are looking for properties in terms of investment, and some of you desire to purchase properties for residential use. Whatever is your reason – Bangalore is projected to offer high Return on Investment (ROI) in the next few years.
Proposed metro railways & highways, increasing number of expatriates and potential of this electronic city to generate huge employment make Bangalore the best area to purchase your own home. What lies as a major challenge to you is identifying major locations. Let us help you out with major Property locations in Bangalore -
Yelahanka and Devanahalli
These locations are near to Kempegauda International Airport and NH7 Bangalore-Hyderabad Highway. Science & Aerospace Parks are coming up at Devanahalli.Special Economic Zone, Shell, Ascendas, IFCI and ITIR Phase 1 will become ready by 2020. Many IT companies will move to the region and help you save transportation cost and commuting time. There is a planned connectivity for metro railway in phase 2 for enhancing the accessibility of this region.
Devanahalli Business Park will provide another 309 acres of infrastructure for hospitals, retail and hospitality adjacent to northern boundary of BIAL.2 IT parks in 50 acres, Central Business District in area of 35 acres, 3 hospitals in 26 acres, Retail and hospitality in 22 acres, Finance District in 25 acres, Goods assembly unit in 25 acres, Office complex in 21.5 acres, Aviation Academy in 10 acres are in pipeline.
Nelmangala and Tumakur Road
Nelmangala and Tumakur Road Nelamagala, KIDADB, & Tukumar city and its adjoining areas are suitable for real estate investment. NH4 Bangalore -Mumbai highway has become a business corridor as there is an agreement between India United Kingdom to connect all prominent towns of Karnataka and Maharashtra such as Hubballi-Dharwad, Chitradurga, Belagavi, Solapur, Sangli, Satara and Pune.
K.R.Pura and Hoskote,
The area is situated along the Bangalore-Chennai National Highway 4 and is easily accessible from the city centre. It is also situated in close proximity to the IT Hub of Whitefield. Another reason for it to be considered as a good investment option is its connectivity to the Satellite Town Ring Road (STRR) and the Intermediate Ring Road (IRR).
There is a six-lane dedicated highway with broad service roads on either side that is coming up, running from KR Puram to Hoskote." Most of the IT parks in the northern and eastern parts of the city are within a 10 to 20 km radius of Hoskote. Bangalore Metropolitan Region Satellite Townships Ring Road (BMR-STRR) and Bangalore Metropolitan Region Intermediate Ring Road (BMR-IRR) would link Hoskote to areas situated across the City like Magadi, Kanakapura, Attibele, Devanahalli, Ramanagara and Doddaballapur. Hoskote consists of an industrial hub with at least 200 industrial units, housing auto spare parts, chassis works as well as warehousing and logistics units.
Some of the major auto manufacturers of the city are based here. Hoskote is well-connected to some of the other industrial areas, including Vemgal and Narsapura. The government of Japan has decided to develop Japanese township cum industrial zone in Karnataka and the detailed study has been done in regard to this.
The price varies in different areas of Yelahanka, Devanahalli, Nelamangala, K R Pura, Hosakote. However, the average prices per Sq/ft in the city stood something around Rs 13, 500 Per Sq.Ft. We, IIFL Home Loans have approved 432 projects in the city. Make a smart property purchase because likely there can be an appreciation in the capital and rental values in Bangalore.
Disclaimer
All content provided on this blog is for informational purposes only. The opinions provided herein are solely of the author and do not, in any which way, reflect the view(s) of IIFL Home Finance Limited. The author makes no representations with regard to the accuracy or completeness of any information available on this blog/site/ link on this site and shall not be liable for any errors or omissions on the account of the information provided herein. The information provided herein is basis the current market pattern and subject to change from time to time.