What are the benefits of a family floater plan of health insurance?
A comprehensive health cover to all family members, a family floater plan provides cheaper premiums, tax benefits and hassle-free claims.
2 Dec,2019
02:00 IST
614 views
912 Likes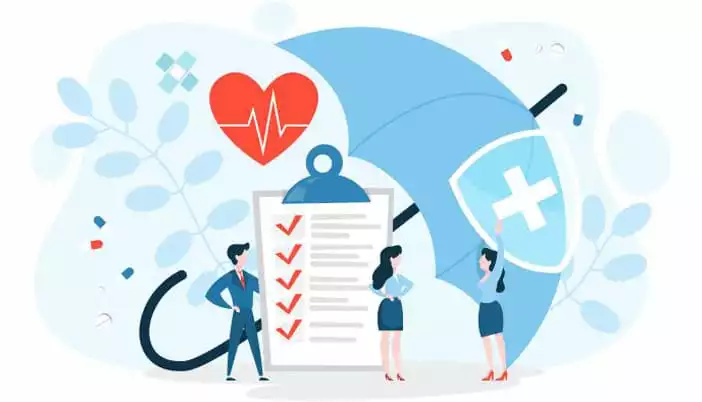 According to a report from the consultancy company, Milliman, out of 1.3 billion Indians, a meagre (and worrying) 44% have a health insurance policy. In fact, of India's total GDP, healthcare comprised only 4.7%. The complete potential of health insurance in India is yet to be tapped into.
Understanding health insurance plans: A health policy is essential particularly because it covers most health expenses, including hospitalisation expenses, medical bills, cost of surgery, ambulance and other medical expenses. Based on the type of cover, insurance companies usually provide two types of health insurance policies: Medical insurance health plan and critical illness plan. While the former can be availed as part of floater family health plans, the critical illness policy can not be availed for the family through single premium payment.
How does a family floater plan work? A family floater health plan starts with the proposer or the policyholder purchasing the health policy for a fixed sum assured. In many cases dependent and unmarried children up to 25 years of age along with widowed or divorced daughters can also be covered under the plan. Generally, the premium is calculated on the age of the eldest member of the family.
Unlike single health insurance plans, the sum assured can be utilised by all family members. For instance, if an individual has a family of four, including a child, spouse and a dependent parent, rather than purchasing individual health policies of Rs 2 lakh each, one can purchase a family floater plan for a sum assured of Rs 8 lakh. Here, each family-member can avail benefits up to Rs 8 lakh instead of Rs 2 lakh each. If multiple family-members suffer from illness or accident during the same policy period, the sum assured is adjusted to meet the medical expenses of each family member.
Benefits of floater health plan: A family policy comes with a slew of benefits. Some of them are:
Cost-effective: A family health policy can be availed at lower premium payments as compared to single health policies. On an average, the premium payment is 15-20% lower than regular policies. This is the foremost benefit of family floater plans.
Tax benefits: A policyholder can avail tax benefits for making premium payments up to Rs 55,000 - including 25,000 for self and Rs 30,000 for senior citizen parents - under Section 80D of the Income Tax Act.
Option to increase the sum assured: A policyholder can increase the sum assured for coverage to account for the rising costs of healthcare expenses at nominal costs. Additionally, some insurance companies increase the sum assured automatically, as No Claim Bonus reward.
Cashless hospitalisation : A policyholder's family can avail the benefit of cashless hospitalisation, without the need for tedious paperwork, in the insurers' network hospitals.
Hassle-free claims: With digitalisation, a policyholder can easily settle the claims of a floating health policy. You can check the claim settlement ratios of various insurance companies before purchasing a family health plan.
Continuous health cover: A policyholder can avail a floating family policy for a continuous term of up to 2 years. This ensures that the individual is not affected by any increase in premium rates.
Discounts on family health plans: Most insurance companies provide attractive discounts and incentives on floating family plans.
Conclusion: Thus, a family health plan provides a comprehensive coverage to an individual's policy. Before zeroing in a family health policy of your choice, you can consider selecting the best plan from IIFL insurance. Here, you can instantly purchase a policy with immediate policy receipt. What's more, you can also seek advice from the experts to select a policy as per your unique requirements. You can take your pick from 17 of the best health plans from various companies at competitive rates. IIFL insurance has more than 3 lakh happy customers. You can also avail assistance from experts in picking the ideal plan for you and your loved ones. So, protect your family from any unforeseen medical expenses by purchasing a floating family plan from IIFL insurance.
For more information on Investment, Insurance and Personal Finance topics, do follow IIFL Finance on Facebook, Twitter and Subscribe to our YouTube channel