What are the advantages of a Demat account?
It is mandatory to have a demat account to trade in equity shares. Demat accounts provide ease of access, convenience and security of the investment.
26 Nov,2019
23:30 IST
238 Views
663 Likes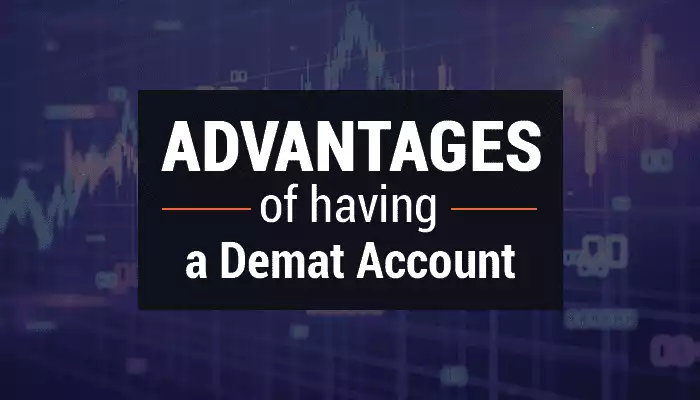 Everyone who has even remotely been associated with the equity market would have heard of a demat account. It is mandatory to have a demat account to invest in equity markets in India. The necessity to own a demat account coupled with the increasing allure of financial assets such as stocks and bonds has led to an unprecedented surge in the demand for demat accounts. As of Jun 30 2019, there were 36.5 million demat accounts in India, with nearly 4.1 million new accounts added in the previous 12 months. The pace of addition of new demat accounts has shown no signs of slowing even in adverse market conditions. In 2017, when the benchmark Sensex surged 28%, 2.5 million new demat accounts were opened, while in 2018, when Sensex rose just 6%, the number of new demat accounts jumped to 3.5 million. The robust demand for demat account is a sign of increasing retail participation. Before the demat account was introduced in 1996, trading happened through physical shares, which was a cumbersome process. There are several advantages of a demat account.
Secure: The appreciation or decline in the value of an investment is entirely dependent on the market conditions and the investment rationale of the investor, but the security of the investment can be ensured through a demat account. Shares and bonds in the physical form were susceptible to being lost, stolen or damaged. Demat account guarantees the security of the holding as shares, bonds, mutual funds or other investments are held in an electronic form.
Faster and easier share transfer: Wealth is created and destroyed within seconds in the equity markets, which makes the speed of the transaction an important factor for success, especially for traders. One of the biggest advantages of a demat a/c is the speed of the command. Once you place an order, it is executed within seconds without any errors. Similarly, the use of demat accounts has made the transfer of securities easier. Earlier, it used to take months for transfer of securities to an individual, as the securities had to be sent to the registrar of the company to approve the transaction. By using a delivery instruction slip or receipt instruction slip, investors can instantly transfer securities through a demat account.
No restrictions on the number of shares: With a demat account, you don't have to worry about the number of shares you intend to buy or sell. Earlier, in the era of physical trading, individual shareholders would find it difficult to sell shares in odd lots. Only lots with even number of shares such as 100, 150 or 200 were traded. Demat account does not have such restrictions and you are free to buy or sell even a single share.
Wider reach: Indian Capital markets have evolved considerably in the last few decades. Investors from small cities and towns have joined their counterparts from major cities, which was unheard of a few decades ago. Demat accounts have made it possible for anyone with a reliable internet connection to access the capital markets from any corner of the country.
Corporate benefits: Demat accounts have made it easier to receive corporate benefits like dividends and bonus shares. Benefits such as dividends are automatically transferred to the demat account after a declaration by the company. Investors can live peacefully without fretting over delay in receiving corporate benefits. It is also easier to monitor and invest in rights issue or initial public offerings through a demat account as all the information is routinely made available to the investors.
Multiple access points: Demat accounts have eliminated the need for a person to be available at the stock exchange to invest in capital markets. You can access your demat account through a desktop, tablet or smartphone, along with the facility to call and trade. If you are planning to invest in the equity, currency or commodity markets, opt for an IIFL Demat and trading account and start investing without any delay. The IIFL Demat and trading account is an innovative technological platform that provides personalised portfolio analysis, dedicated support staff and in-depth research reports to help you in your investing journey.
For more information on Investment, Insurance and Personal Finance topics, do follow IIFL Finance on Facebook, Twitter and Subscribe to our YouTube channel
References:
https://www.livemint.com/market/stock-market-news/new-demat-accounts-scaled-decadal-high-in-2018-1549904354490.html
https://economictimes.indiatimes.com/markets/stocks/news/investors-add-41-lakh-demat-accounts-in-a-year/articleshow/70253679.cms