Verifying Income Tax Returns Using An ATM
Income Tax Department now allows taxpayers to verify their tax returns at ATMs. Learn about quick methods e-verification of ITR through ATMs. Read more with IIFL
7 Jul,2017
02:15 IST
221 Views
819 Likes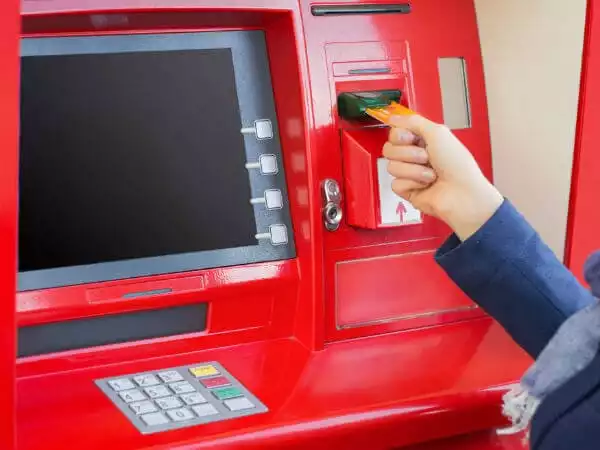 Filing of income taxes is a very tedious task. What a lot of people don't understand is that the process of filing tax returns is incomplete without verification. There are a lot of ways for verifying tax returns, such as using digital signature certificate, sending a physical copy of ITR-V to Central Processing Center (CPC) - Bengaluru, etc. For the sake of convenience of taxpayers who do not have internet banking facility, the Income Tax Department is now allowing taxpayers to verify their tax returns at ATMs.
Electronic Verification Code
An electronic verification code or EVC is a ten digit alphanumeric code that is required to finish the process of filing tax returns by e-verification. The code is generated by the IT Department and is valid only for 72 hours or three days. If not used within three days, the EVC becomes redundant and has to be regenerated for the process of e-verification.
There are multiple ways in which one can generate an EVC, including Internet banking, Aadhar OTP or by visiting the IT Department's website and logging in using PAN.
Generating the EVC through an ATM
The Income Tax Department also allows e-verification of tax returns using ATMs. To utilize this facility, you need to swipe your card, and then select the option labeled "PIN for IT filing". You will receive the EVC on your mobile number and e-mail. However, in order to use this facility, it is imperative that your bank account is PAN verified. Not all banks give this facility. Banks like SBI, Punjab National Bank, United Bank of India, Canara Bank, Axis Bank, and a few others are the only ones to allow e-verification of ITR through ATMs.
Though this facility is limited to a few banks' account holders, the IT Department states that this facility will be made available to all institutional bank account holders, regardless of their bank.
Using the EVC to e-verify your tax returns
After you've successfully generated your EVC, visit the Income Tax Department's website, www.incometaxefiling.gov.in and log in using your registered user ID. Then, select the "e-filed returns" option and select the ITR for the relevant assessment year. Enter the EVC that you received on your mobile number when the selected ITR asks for the EVC. The verification process is now complete.
The Bottom Line
Now that the IT Department has allowed taxpayers to verify their IT returns through ATMs as well, there is absolutely no reason for not verifying your tax returns. Verifying income tax returns is the last step in the process of filing taxes, and with e-verification at your fingertips, the process is simpler than ever before.