Tips For Hassle-Free Home Buying
Home buying is an investment made for a long term and hence requires a lot of caution and calculations. There is plenty of advice coming in from all directions which can be used to make it a truly hassle free home buying experience.
28 Jun,2018
04:30 IST
33 Views
260 Likes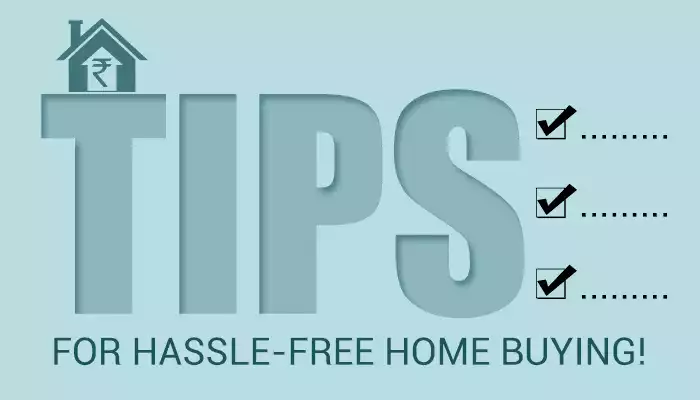 First time home buyers often face difficulties while choosing the perfect home for their loved ones. Right from scouting the best property to approaching a financial institution, each step requires cautious and calculative approach. There is plenty of advice coming in from all directions but what does it take to have a truly hassle free home buying experience?
Budget:
Home buyers should decide on a home basis their existing liabilities and income. It is advised to avoid a home which costs thrice the annual income of a family. Also, home buyers should keep in mind down payment, brokerage and stamp duty costs.
Research:
First time home buyers should do a thorough research of the market. Keeping track of property prices, interest rates and latest government schemes proves beneficial in understanding the market and taking a good decision.
Invest Early:
It is advised to invest early in projects since many real estate developers offer exclusive discounts and offer for early customers.
Home Loan Eligibility:
Before applying for a loan, home buyers should check their eligibility. Based on CIBIL score and income, customers can approximate their home loan eligibility.
Pre-Approval From Lender:
To save time and effort it is advised to get pre-approval from lenders before looking for a home to buy. Home buyers can also take help from financial institutions on their loan eligibility and sanction amount basis income.
After following the mentioned tips on home buying, buyers can evaluate requirements and apply for one online with IIFL Home Loans !