Some of the Best Places to Invest in Pune
Major reasons for buying properties in Pune are possibility to upgrade to bigger flats at affordable prices, acquiring a second home close to the existing one and also buying second-generation home in this area.
7 Jul,2017
03:30 IST
84 Views
539 Likes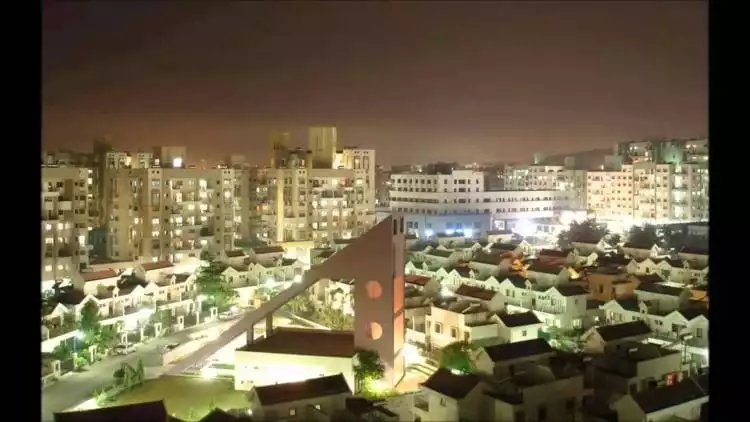 Written by Ganesh Sose
Looking for a humming city with incredible spots?
Then look no other than Pune. Its closeness to Mumbai and thriving engineering, automobile, education & IT sectors and year round good weather make it an ideal place for living. The employment opportunities are growing day by day and hence, more people are migrating to the city. Let's have glance on some top localities in Pune that are expected to see a significant price rise.
Alandi / Dighi / Charoli -
Huge real estate activity observed in the vicinity with many live residential projects (approx. 50 plus). Home loan business grew at a rapid pace in the last few years. Road connectivity has improved and travel time to Pune has reduced to 15-20 minutes which used to be 35-40 minutes.
Undri Pisoli -
Undri-Pisoli, an emerging pocket of Pune belt, has various good demand drivers, such as the working population in Magarpatta, spill-over demand from Hadapsar, affordable prices, connectivity to central Pune and advantageous proximity to the CBD when compared to other outskirts. The information technology (IT) development within the Magarpatta township, along with industrial units in Hadapsar, are the primary drivers for residential demand in this corridor. As Wanowrie, Kondhwa and NIBM Road are already densely developed, the focus has been shifted to Undri, Pisoli and its neighboring areas In the past three to four years.
This area has become one of the most preferred residential markets.This sub-market is now also in demand from people staying at Wanowrie, Kondhwa and Fatimanagar. The major reasons for buying properties in this pocket are the possibility to upgrade to bigger flats at affordable prices, acquiring a second home close to the existing one and also buying second-generation home in this area. The region has also witnessed spillover demand from Hadapsar and Kharadi, as the prices in those locations have increased significantly and are no longer affordable for entry-level home buyers.This belt has also gained significance because of the presence of quality schools. Retail development is also becoming a factor driving the potential of the region. Once the new Ring Road is completed, this pocket will see massive development, on the heels of highly improved connectivity in the coming years.
Property buyers can expect 5-10 per cent annual appreciation on capital values, depending on location, product, and delivery time. Unlike end-users, investors are also focused on the best time to exit; a horizon of three years or more needs to be maintained for investments done today.That said, returns are subjective and will depend on factors like project, area, location, etc. There is no thumb rule for how long one should stay invested, with the optimal horizon always being a function of specific project, entry cost and annual appreciation achieved. However, a horizon of five-seven years from project launch is very advisable. In all cases, buyers must do thorough due-diligence before buying properties in any of Pune's emerging locations
Talegaon Dabhade –
There is an easy connectivity to Talegaon Dabhade from Mumbai / Navi Mumbai via Express Highway. Here, 2nd homes are more in demand. Lonavala is about 20-25 km from this locality making it more lucrative to own 2nd homes for holiday stays. The vicinities outside Municipal Limits are managed by Pune Metropolitan Regional Development Authority (PMRDA).
Moshi / Chikhali / Chakan -
This location houses major MIDC hub. Locality is occupied majorly by low income group employed within MIDC. This is the major customer segment for budget residential units. Residential project activities are observed in large numbers.
Ravet / Wakad / Hingewadi –
There are major IT Parks and easy connectivity to Express Highway (about 3km). Infrastructure projects by PCMC has improved connectivity in recent times again making it lucrative for real estate investments. Consistent growth in rentals is another major reason for the location being investors' favorite choice. As per a Solid Ground Report by Indiaproperty.com, there was around 40% price appreciations for properties in Wakad area.
Wagholi –
This is another MIDC location, occupied by low-income group people. More than 200 small residential apartment projects (with 12-15 units each) are in the locality to cater the demand for housing.
The average pricing in the city is about Rs 4,000 per Sq. Ft. Around 2000 units (inclusive of budget flats) are sold on an annual basis, that shows there is demand of residential apartments in Pune. IIFL Home Finance Limited has 363 approved developers' projects in the city, facilitating an ease for the end users to purchase a home in the city.
Disclaimer
All content provided on this blog is for informational purposes only. The opinions provided herein are solely of the author and do not, in any which way, reflect the view(s) of IIFL Home Finance Limited. The author makes no representations with regard to the accuracy or completeness of any information available on this blog/site/ link on this site and shall not be liable for any errors or omissions on the account of the information provided herein. The information provided herein is basis the current market pattern and subject to change from time to time.