Smart things to Know about CLSS Scheme
Pradhan Mantri Awas Yojna- Housing for All. With a Focus on Urban as well as Rural area, two version of PMAY has been launched i.e. Urban and Rural.
9 Mar,2017
04:15 IST
331 Views
1170 Likes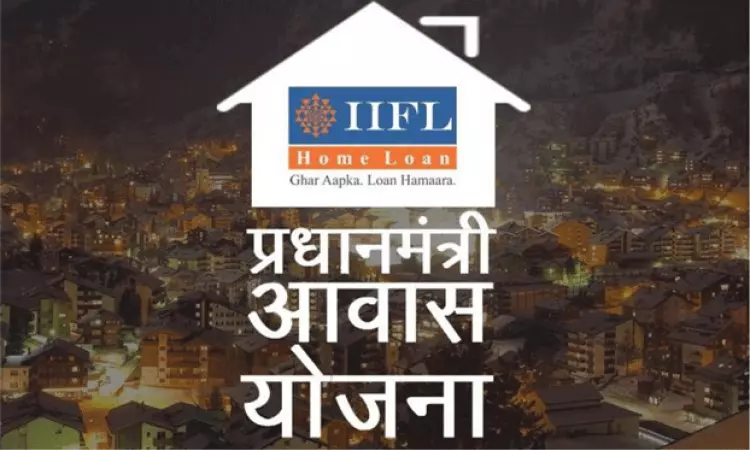 The basic need of every human being is Food, Clothing, and Shelter. To fulfill one of the needs, the shelter, Government of India had announced Pradhan Mantri Awas Yojna – Housing for All. With a Focus on Urban as well as Rural area, two version of PMAY has been launched i.e. Urban and Rural.
The Urban version has been named as PMAY – Housing for All (Urban). It came into force w.e.f June 17, 2015, and aims at addressing the shortage of 20 million slum and non-slum urban poor households, by 2022. Under the PMAY (Urban), central assistance are being provided to the Urban Local Bodies (ULB) and other implementing agencies through union territories (UT) and States for the following –
In-situ rehabilitation of existing slum dwellers using land as a resource through private participation
Credit linked subsidy scheme (CLSS)
Affordable housing in partnership
Subsidy for survey-led individual house construction or enhancement
The Mission, in order to expand institutional credit flow to the housing needs of urban poor, implemented CLSS component as a demand side intervention. CLSS benefit is provided on home loans taken by the eligible urban poor (EWS/LIG) for acquisition, construction of the house.
To get the benefit of CLSS, eligibility criteria are:
Annual Household/Beneficiary Family* Income shall not exceed Rs. 6 Lakhs.
Female shall be owner/joint-owner# in the property.
Household/Beneficiary family* shall not own a pucca house anywhere in India
Property (to be purchased/constructed) shall fall within 4041 statutory towns and adjacent planning area.
Household/Beneficiary shall mean and include husband, wife and un-married children
# Female ownership is not required where there is no adult female member in the household/beneficiary family.
Beneficiaries of Economically Weaker Section (EWS) and Low Income Group (LIG) seeking housing loans from Banks, Housing Finance Companies, and other such institutions are eligible for an interest subsidy at the rate of 6.5 % for the tenure of 15 years or during the tenure of loan whichever is lower. The Net Present Value (NPV) of the interest subsidy is calculated at a discount rate of 9%. Total maximum amount of subsidy is up to Rs. 2.20 lakh for eligible beneficiaries meeting all the parameters.
The subsidy is available only for loan amounts upto Rs 6 lakhs and additional loans beyond Rs. 6 lakhs, if any, is at normal interest rate without any subsidy. Interest subsidy as received from Central Nodal Agency is credited upfront to the loan account of beneficiaries through lending institutions which result in a reduction in outstanding loan amount as well as EMI.
Credit linked subsidy is available for housing loans availed for new construction and addition of rooms, kitchen, toilet etc. to existing dwellings as incremental housing. The carpet area of houses being constructed under this component of the mission should be up to 30 square meters and 60 square for EWS and LIG, respectively in order to avail of this subsidy. The beneficiary, at his/her discretion, can build a house of larger area but interest subvention would be limited to first Rs. 6 lakh only.
This Scheme is being implemented through two Central Nodal Agencies – National Housing Bank (NHB) and Housing Urban Development Corp (HUDCO). Till date, the Scheme has drawn a lot of traction from the housing finance industry with 201 primary lending institutions registered under the scheme, 71 represented by housing finance companies (HFCs).
IIFL Home Finance Limited has been able to pass on this benefit to more than 1800 families and this number is increasing.
Further, The Prime Minister of India in his address to the nation on the new year's eve, has announced the extension of the scheme to cover loans up to Rs 9 lakh and up to Rs 12 lakh, with interest subsidy of 4% and 3%, respectively for home loans availed under this scheme. The new schemes have been aimed to cover the MIG category of household covering the benefit of CLSS for a middle-income category of customer i.e. income upto up to Rs. 18 lakh. However, these new schemes are yet to be notified /announced by Government of India and final detail of schemes will give more clarity on various other procedural /eligibility aspects.