Smart Cities of India- Mission 2022
With a vision of affordable housing for all by 2022, PM Narendra Modi launched the Smart Cities mission and PMAY Yojana for the urban poor.
29 Jan,2018
07:15 IST
133 Views
367 Likes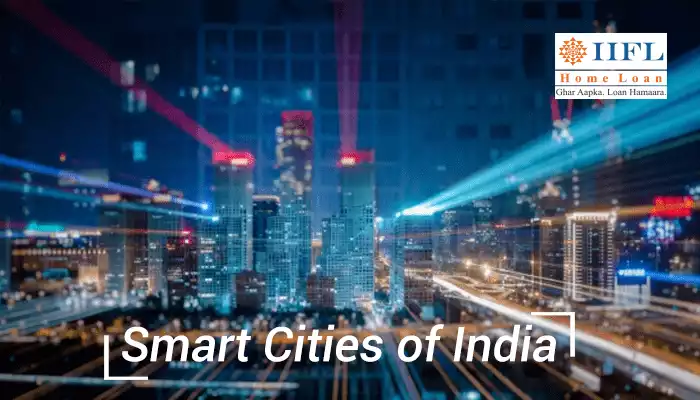 Prime Minister Narendra Modi, launched "100 Smart Cities Mission" on June 25, 2015, with the aim of developing cities in the country that are both citizen friendly and sustainable. 'Mission 2022' as it is otherwise called, is an urban renewal and retrofitting program by the Government of India.
'Smart Cities' is a five-year program initiated by the Union Ministry of Urban Development in collaboration with state governments of the nominated 100 cities. All states and Union territories of India have nominated at least one of their respective cities for this program with the lone exception of Bengal. All these cities will receive financial and other aid from central and state governments beginning 2017. The rate of success of the entire program will be mapped from 2022 onwards.
A significant component of 'Smart Cities' mission is Prime Minister Narendra Modi's vision of 'Housing for All 2022'. It is an endeavor to promote high economic growth with urban areas playing a major role. Over the next seven years, cities will be developed and would be further boosted by the construction of over two crore houses under PMAY housing- for-all scheme. A 'Memorandum of Agreement' with the Ministry of Housing and Urban Poverty Alleviation has been signed by almost all states and Union territories.
Under PMAY (Urban), almost all the states have signed to implement six mandatory reforms required for successful implementation of the mission. 2.54 lac houses have been sanctioned under this program and would cater to the needs of lower income group (LIG) and economically weaker sections (EWS) in 98 cities in Andhra Pradesh, Chhattisgarh, Gujarat, Rajasthan, Tamil Nadu and Telangana.
'Smart Cities' and 'Pradhan Mantri Awas Yojana' work on a 'bottom-up model' of city development, meaning that planning and development begins from grass root levels and moves up. With India's urban population set to rise by more than 400 million people and touch approximately 814 million by 2050, 'Smart Cities' initiative comes as a breath of fresh air to the urban landscape.
With an eye on affordable housing and sustained infrastructure growth, Finance Minister Mr. Arun Jaitley allocated Rs. 2.04 lac crore towards the Smart Cities program in Union Budget 2018.