Sharing is caring
Sharing is caring
6 Mar,2018
01:30 IST
51 Views
426 Likes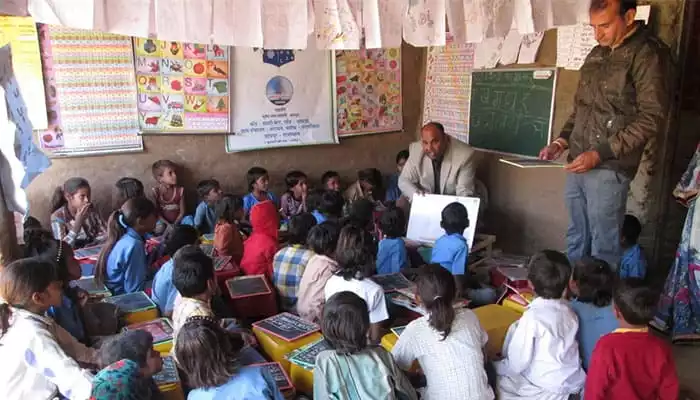 From the time 'Sakhiyon ki Badi' project has begun, many of our IIFL colleagues have stepped forward with a desire to connect with the cause in various possible ways. One of such initiative was lead by Samantha Chaves (Hubtown - Mumbai), through 'This Christmas .. Be a little Santa' – Donation Drive. The idea was to gift books, stationery, toys, clothes, etc., through deposit boxes placed at various IIFL offices across India. The gifts received then shall be shared with girls enrolled at our Sakhhiyon ki badi i.e. 900 odd community learning centers spread across Udaipur.
The response was heart touching. Numerous boxes loaded with brand new clothes, winter wear, books, drawing material and toys, made their way to Udaipur. We unboxed the goodies wrapped in love & shared with children on New Year 's Eve. The happiness seen on faces of our dear girls was simply priceless!
A big thank you to all of our anonymous donors who stepped forward & helped spread love.
We also wish to thank Samantha Chaves (Hubtown - Mumbai), Nikhita Srivastava (Ackruti - Mumbai), Nilesh Ravindran (Thane), Anindo Baug (Thane), Dharmender Sharma (Delhi) and Priya Dhariya (Delhi) for facilitating the operations and spreading happiness.
Wishing all a wonderful year ahead!