Read About Tips to Make your House a Yoga Location
Know about some ways to turn your home into a Yoga destination. Read IIFL Finance Blogs for tips to choose a new house having potential of turning into great Yoga location.
28 Dec,2017
02:00 IST
35 Views
560 Likes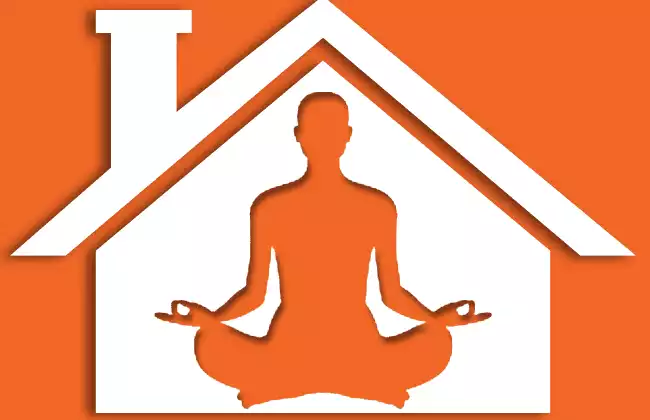 How to Turn Your Home into a Yoga Destination?
Nothing matches the serenity and tranquility that you get through Yoga and what better than turning your home into a Yoga abode. You did the house hunting, managed to get a good home loan and finally moved into your dream home. The next step is to make it a place where you get peace of mind. The only that makes for rejuvenating morning or beating a hectic day in office is Yoga. Incorporating Yoga, in your daily routine can do wonders, however not all can go out to parks or dedicated ashrams to practice this ancient Indian form. To have a great Yoga at home, here are some ways to turn your home into a divine Yoga destination.
Yoga is a way to connect with your inner self and detachment from outer world. The best place in your house to practice Yoga would be perhaps the one which is quiet yet has large windows and ample exposure to natural light. Try to have a room that is less cramped and has more breathing space. If you have a garden than half of your job is almost done. New home buyers can even look for homes that offer green spaces. Consider it while going for a new">https://www.iifl.com/home-loans/new-home-loan">new home loan.
Many real estate developers are now focusing on designing spaces in their plans that have the potential of turning into future Yoga locations for occupants. The colour scheme should be light, and excess pillars, sharp edges and bright lights should be avoided in the room. A green space is blessing but if you don't have it then a small matted area can also work for you. Terrace could be place which can be a great alternative if you are living in an multistorey apartment. Not only will this offer fresh air but you will also not get disturbed by unwanted elements like, traffic noise etc.
They say music has the power to heal and yes, this is enchanting. You can play some meditational music playing while you practice. Some people like doing Yoga in calm and quiet, for them opting for noise cutting headphones is also an option. Besides music you can even add a few decorative items that give you the feel of being in mystic & divine place. You can install a small waterfall that gives the sound of flowing water. Aromatherapy candles or incense sticks with soothing fragrance is a good option. You can have a portable air purifier in the room to improve the quality of air.
After you buy a home, the next step is to turn it into a place of zen & peace. Just look for the tips mentioned above and it should turn your home into a Yoga destination.