Read About DDA Aawasiya Yojana 2017
Aawasiya Yojana 2017 - Read IIFL Finance Blogs to know about the attractive and affordable home loan rates for flats under DDA Aawasiya Yojana 2017.
28 Dec,2017
01:15 IST
29 Views
486 Likes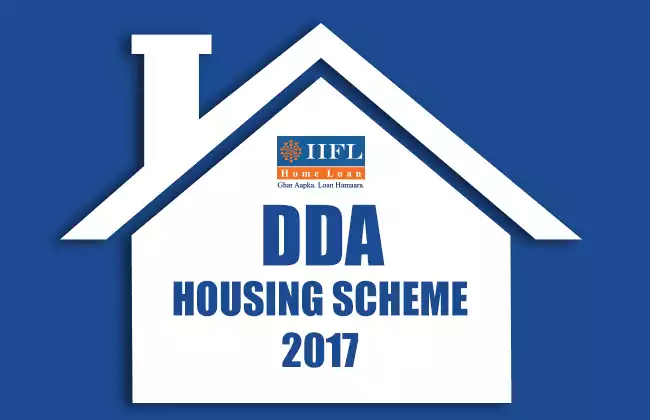 Nothing would give you more pride and content than welcoming the New Year in your new home. DDA has just made this possible for thousands of families who wished to buy a home. DDA or Delhi Development Authority launched the DDA Aawasiya Yojana 2017 offering flats in various categories like Low Income Group/One bedroom, Janta flats, Economic Weaker Section (EWS), Middle Income Group (MIG), and Higher Income Group (HIG). Over 12,000 flats have been allotted to applicants. These flats are located in various areas of Delhi, namely Vasant Kunj, Jasola, Dwarka, Rohini, Narela, Siraspur, and Jahangirpuri.
To customer's convenience, many private lending institutions are offering attractive and affordable home loan rates to make it easier for home buyers to buy a flats under DDA Aawasiya Yojana 2017. With affordable loans rates and CLSS subsidy, private lending institutions are playing a significant role in the progress of Prandhan Mantri Awas Yojana (PMAY).
Category
Location
No.of
Units
Area of
Unit
Min.Cost
(INR Lac)
Max.Cost
(INR Lac)
LIG/One Bedroom
Ramgarh colony near
Jahangirpuri metro station
268
384 sq.ft
19.72
21.79
LIG/One Bedroom
Loknayak Puram
Paschim Vihar
404
452 sq.ft
20.33
22.78
LIG/One Bedroom
Dwarka Sector 23 B
378
355 0sq.ft
20.18
20.50
LIG/One Bedroom
Rohini, Sector 34 & 35
4349
355 sq.ft
14.83
15.08
LIG/One Bedroom
Narela G-2 & G-8
3612
355 sq.ft
14.50
14.75
LIG/One Bedroom
Siraspur
2059
384 sq.ft
18.40
18.72
The houses under the DDA Aawasiya Yojana 2017 have been allotted to Indian citizens who presently do not own any existing property or home in Delhi. Though no minimum income criteria was set for an application, DDA made it mandatory for applicants to have a PAN Card and a registered bank account. DDA has made reservations for economically and socially weaker sections of the country with homes reserved for SC, ST, war widows, persons with disability, and homes for ex-serviceman.
In its endeavour to promote Hon'ble PM Narendra Modi's vision of affordable housing for all by year 2022, IIFL Housing Finance offers home loans at attractive and affordable rate of interest. IIFL HFC has launched a special home loan scheme for DDA flat allottees which gives an opportunity for an applicant to get upto 90% funding of his property/flat value. Even the effective home loan rate which a customer/DDA flat alottee will be bearing comes out to be at 6.61%. This rate is calculated after implementing credit linked interest subsidy of Rs. 2.67 Lac (under PMAY) on a loan amount of Rs. 20 Lac for 20 years' loan tenure at an annual interest rate of 8.50%.
Source: - http://dda.org.in