What Is A Gold Loan And How To Apply For One?
A gold loan is a type of secured loan. It's also referred to as a collateral loan. Click here to learn everything about how its different from other loans & how to apply.
19 Sep,2022
16:26 IST
24 Views
38 Likes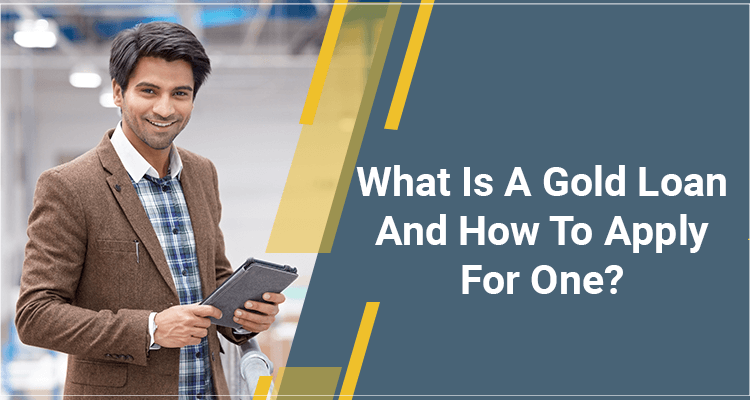 A gold loan is a secured loan, similar to a mortgage. While in a mortgage, a property, land or any other physical asset of value is kept as collateral, in a gold loan, the borrower's personal gold jewellery is pledged to a lender.
Simply put, a gold loan is money borrowed against physical gold jewellery. The jewellery remains pledged to the lender for the period of the loan. Once the interest and principal amount have been repaid in full, the pledge is released and the borrower can take their jewellery back.
A gold loan is typically given for short periods of time, ranging from a few days or weeks to anywhere between six months and a couple of years. A mortgage, meanwhile, is typically for 10 to 20 years.
Loan Application Process
The basic process of applying for a gold loan remains the same across all lenders—banks or non-banking finance companies or specialized gold loan financiers. A prospective borrower approaches a lender for a loan. The lender assesses the purity of the gold being pledged and determines the loan amount that can be disbursed.
Until a few years ago, the borrower had to physically go to the lender's branch to apply for a loan. But in this age of everything digital, a gold loan can be applied online, from the comfort of one's home, in a few simple steps.
Step 1: Visit the portal or go to the app of the chosen lender and fill out a simple form. The borrower will need to provide some basic information like name, address etc, the amount of money sought as loan, bank account details and submit know-your-customer (KYC) documents such as Aadhaar and PAN card, and address proof.
Step 2: Once the application has been submitted online, an executive from the lender will come visit the borrower's home to assess the documents and purity of the gold. If it is found to be of good purity, at least 18 carats, its value will be assessed and a commensurate amount will be offered as a loan.
Step 3: Once the borrower agrees to the offered amount, the loan will be disbursed to their account within 24 hours.
Step 4: The borrower will also be offered flexible repayment options, including paying either the interest first or paying both interest and principal simultaneously. Good lenders typically also offer several other value-added services.
Applying for a gold loan is a really simple and hassle-free process, especially if you are approaching a well-established lender. If you can offer any additional collateral in addition to gold, a lender can offer a lower rate of interest or a higher amount or tenor or all of the above.
Moreover, reputed lenders also make sure your gold remains safe in a secure vault that is free from any chance of theft, and that your gold is safely returned to you once you have fully repaid your loan and interest.