Personal Loan Scams In India And How To Avoid Them
The demand for a personal loan is increasing due to its easy process and availability, but at the same time the fraud related to a personal loan can be a drawback. Read to know how can you avoid such scams.
12 Oct,2022
12:41 IST
3 views
8 Likes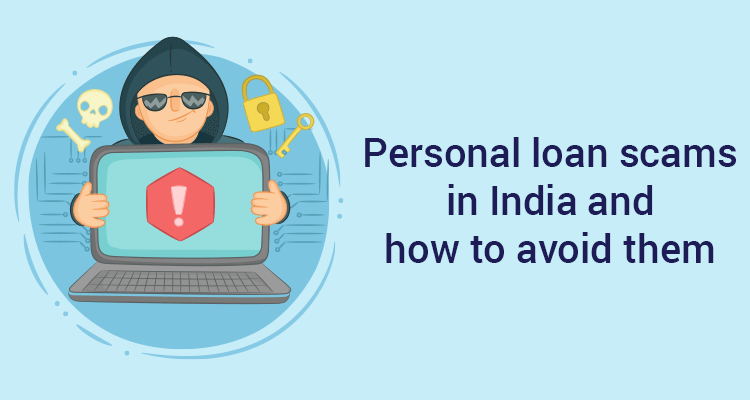 In case of a financial emergency, a personal loan can be a savior. It is a quick and simple solution to cover an unexpected expense, such as paying for essential home repairs, medical bills, or a child's college fees.
Personal loans do not require any collateral and can be obtained quickly. Scammers are, however, out there, trying to con people who wish to get a personal loan, just like they do with everything else these days.
Following the Covid-19 outbreak, which caused a severe financial crisis for households throughout India and the rest of the world, this problem of frauds and scams has gotten worse, forcing individuals to turn to personal loans.
Scammers have tried to profit from this situation. Therefore, it is crucial for prospective borrowers to be vigilant and recognise a con artist before they suffer harm.
The following warning signals indicate that a personal loan being provided can be a con:
Zero Verification:
Banks and non-banking lenders carefully review the borrower's credit history and credit score because personal loans are uncollateralised. Therefore, a person proposing a personal loan may be a con artist out to defraud if they do not demand to know the borrower's credit history, list of outstanding loans, and status of payments, including any defaults in the past.
Advance Fee:
One of the surest signs of a scam is when a loan provider requests an upfront lending fee. Undoubtedly, there will be fees associated with any personal loans. However, before the money is transferred, financial institutions automatically subtract the fee and do not require the customer to pay it in advance.
Limited Offer:
Personal loans are provided on a "standing offer" basis and do not end after a few hours or days. Therefore, it may be a scam if someone offers a loan that, according to them, will expire soon.
Secure Website:
All trustworthy lenders will have a "HTTPS" website rather than just a "HTTP" website. Therefore, if a website is not hosted on a secure server, one should exercise extreme caution while interacting with such a company.
Very Low Interest Rate:
If the interest rate being offered is unreasonably lower than the rate currently in the market, one can interpret that as a possible fraud and should be extra cautious before taking out such a loan.
Guaranteed Loan:
A reputable lender will never provide a guaranteed loan without first investigating and confirming all the information. As a result, if someone offers guaranteed loans, it could be a sign of a fraud.
Loan Apps:
Scammers frequently lack a physical office and simply have an internet presence. When picking a lender, borrowers should exercise caution and, if in doubt, make sure they confirm if the lender has a physical presence or not.
Conclusion
It is best to be cautious than regret later. Scammers, fly-by-night lenders, and people wanting to make a quick buck by giving loans at exorbitant rates are all too common in the world of internet lending.
Because of this, it is your responsibility as a borrower to remain vigilant and make sure that you are not duped into giving away your hard-earned money.
The Reserve Bank of India will soon come out with a list of credible loan apps. If the one offering you a loan is not in the list you should exercise caution.