Can I Get A Personal Loan Without Documents?
Can I get a personal loan without a documents? Click here to know what documents are required & what things are to be kept in mind while applying for a personal loan!
26 Sep,2022
11:38 IST
2 views
26 Likes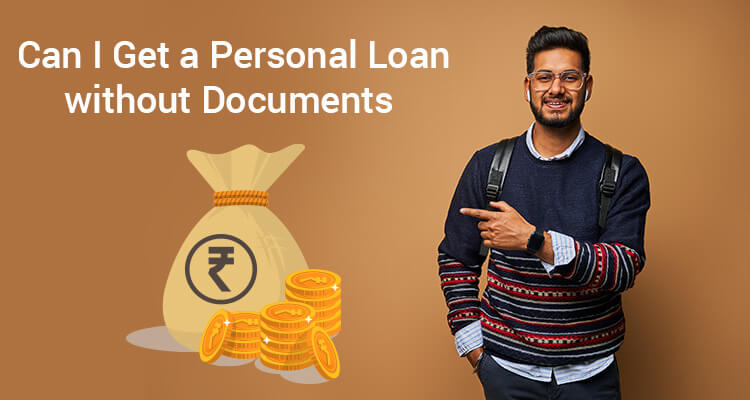 Personal loans are ideal for borrowers with inadequate capital to cover their expenses. However, the loan application process includes the completion of KYC and submitting other essential documents. However, if the borrowers do not possess the documents during the application, can they get a personal loan without it?
What Are Personal Loans?
Lenders such as NBFCs and banks offer personal loans to borrowers who want to cover their immediate personal expenses. Such expenses include paying for marriage, education, home, renovation, vacation, etc.
Personal loans do not come with end-use restrictions, and the borrowers can use the loan amount for any personal purpose without detailing the use. Like other types of loans, borrowers are legally liable to repay the loan amount with interest to the lender within the loan tenure.
Can I Get A Personal Loan Without Documents?
When lenders such as banks and NBFCs offer the loan amount to any borrower, they take on a high risk if the borrower defaults on the repayment of the loan. Hence, lenders require that the borrower provides some personal documents to prove their identity and address a transparent personal loan process.
A borrower can get a personal loan without submitting documents in two of the following cases.
1. You Are An Existing Borrower Of The Lender
Borrowers prefer to take a personal loan from the lender from where they have taken a personal loan previously or have a current outstanding loan.
In such cases, the lender also has all the relevant documents needed to complete the KYC and ensure that the borrower is a legal citizen of the country who is financially capable of repaying the loan. You don't have to submit documents again if you take a loan from a lender with an existing professional relationship.
2. You Are An Account Holder In The Lending Firm
Lenders prefer borrowers who have a savings or current account with their company or institution. It is because they have all the relevant documents of the borrower submitted at the time of account opening.
Furthermore, as the account is with the lending firm or institution, it becomes easy for the lender to review the borrower's creditworthiness and debit the monthly EMI directly from the account. Hence, borrowers also prefer to take a personal loan with a firm or institution with which they have their savings or current account.
Conclusion
The above points were the two situations where you won't have to submit documents to take a personal loan. However, if you want a personal loan from a new lender, you must fulfill the set eligibility criteria and present all the relevant documents.
FAQs:
Q.1: Is collateral required to take a personal loan?
Ans: No, collateral is not required to take a personal loan, and you can avail of the loan amount without pledging any valuable asset.
Q.2: How much loan amount can I raise through a personal loan?
Ans: You can raise Rs 5 lakh maximum through a personal loan from a reputed lender.