Major Challenges for Upcoming Smart Cities in India
Union Government has launched, 'Smart Cities Mission' to improve public lives, although being a dream project has many implementation challenges. To get more details about the challenges visit IIFL Finance Blog.
18 Sep,2017
01:15 IST
3296 Views
579 Likes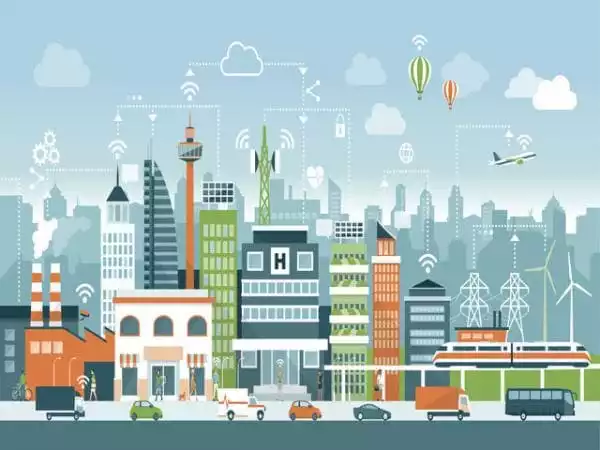 Written by Varinda Garg
Varinda holds keen interest in market research, business strategy & analysis, campaigning and research activities across geographies. She has penned down several articles on real estate and housing finance.
To start with, there is a great need to mention about the inception of the smart city concept. Union Government has launched, 'Smart Cities Mission' to improve public lives. As more and more people are migrating towards Urban India, the cities need better sanitation, transport, electricity supply, affordable housing, digitization & IT connectivity, sustainable environment and good governance to name a few. As per a research report, more than 30% of Indian population dwells in around 500 cities of India. The number is expected to increase in future scanning the fast development and urbanization happening in India. Looking at this advancement there is a great need to integrate Information and Communication Technology effectively, efficiently and safely into the cities to ensure a better lifestyle for the future and present residents.
Moreover, smart cities concept focuses on the holistic development of the cities rather than just making them technologically advanced. Problems like proper sewage system, proper infrastructure, housing, planning and availability of other basic amenities will be addressed in this plan as well. In short, the most pressing needs and opportunities will be conceptualized.
Major Challenges Being Faced
1. Financing: Smart cities project is not smartly privileged, unfortunately, when it comes to funding. Financing is said to be one of the biggest challenges when it comes to the smart city challenge. The total investment approved under the smart city plans of 90 cities has gone upto Rs 1, 91,155 crore (Source: Businessworld). Now, that's whopping. With the presence of state-sponsored companies also the project seems to have no good start. Banks financing these projects as of now is the major reason of a considerable increase in the number of non-performing assets. The government is recently taking steps to finance these projects by making changes in the budget and we hope the problem is addressed to soon.
2. Lack of Center-State Co-ordination: Fruitful implementation of a project can be done only if there is a co-ordination between various government bodies. There is a need of proper regulation when it comes to planning for the development of smart cities. Both horizontal and vertical co-ordination is the requisite right now.
3. Availability of Master Plan: Most cities in India do not have their master plans and development plans in place. This is a tragic situation if we talk about developing them into smart cities. The presence of both the requisites is the key to the implementation and encapsulation of the smart city project as that is where the changes would be monitored and there is no other way to make it simple, better and efficient. Unfortunately most cities in India lack the presence of it.
4. No time figure attached to the plan: The entire smart city plan is a one big plan which should get all the clearances if not before time then on time. Everything should be online and timely which unfortunately is not happening in this case. The most important step to be taken in this context would be setting up a single regulatory body which monitors all the requisite approvals for the project. Doing this will address two major issues one of co-ordination and one would be the timely execution. Also the body should be solely responsible to cater to the financial requirements.
5. Availability of facilities: We are very much aware of the unfortunate fact that India as of now is not that equipped when it comes to skilled manpower and advanced technology requirements for developing 100 smart cities. That is a huge number and requires lot of skilled efforts. If we talk about creating skilled labor and capacity building, not much funds have been allocated by the center and state in such initiatives. Such projects involve training, research and a hefty database for execution. This is a huge problem in our country as it is an area which has not been focused upon as of now. These programs help in many ways like time bound completion.
6. Corruption: This point probably was meant to be from the first as this is the root cause for all above challenges. But if we talk about it solely this is also a major challenge. Both at center and state level corruption is responsible for all the co-ordination mismatch and time lag happening. The financial constraint also somehow creeps in because of this issue. Corruption in India is a challenge which has always been a reason for non-execution or ineffective execution of most big projects in the country.
All the above points are exemplary of the fact that the smart city project although being a dream project has many implementation challenges. The project had been launched with different names many times but the final outcome is still awaited.